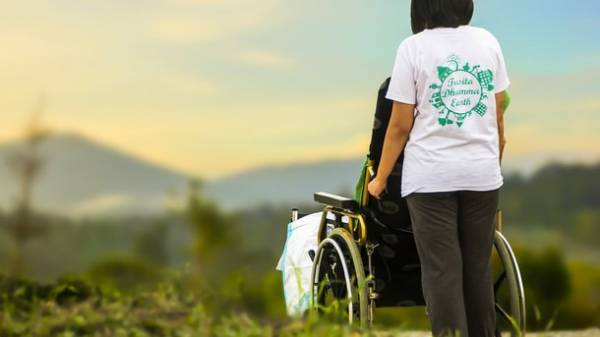 A resident of Scotland Stacy Paris took part in alternative fashion Week in Belfast (UK). She became the first British model, which amputated both his legs, reports The Daily Mail.
The girl became disabled after a holiday in France in 2009. She was diagnosed with necrotizing fasciitis – a bacterial infection that causes tissue death.
To save Stacey, they amputated her first part of the left leg, but it didn't help to stop the contagion.
Walking for the amazing @rosamund.of.scotland at the @fashionableshow_12may at Waverley Station alongside @modelsofdiversity. Go check them out for some amazing designs!! #disabledmodels #amputee #amputeemodel #bionicmodel #doubleamputee #diversity #equality #scottishstyle #scotstreetstyle #leglessmodel #fashion #style #catwalk #runway #fashion #fashionshow #model #models #femalemodel
For several years the Briton has endured more than 20 surgeries and lost both legs.
However, she not only did not give up, but decided to become a model. In Belfast Stacy Paris took to the runway in prostheses, which make eight inches higher than before the amputation.
Absolutely adore this image by @damian_mcgillicuddy and the team at @mcgillicuddyandassociates. I think we pulled of something special here! #model #models #femalemodel #amputeemodel #bionicmodel #doubleamputee #diversity #equality #scottishstyle #scotstreetstyle #style #fashion #art #concept #studio #prosthetics #scoutme #scoutmescotland #fordmodelscout #weloveyourgenes #newfaze #featuremeofh #effyourbeautystandards #WLYG
The model collaborates with non-profit organisation Models of Diversity, which defends the rights of non-standard models. The girl is a student of molecular biology at the University of Glasgow.
"Modeling was never what I wanted to do, but I participated in several fashion shows, and now is the only model in the United Kingdom, who survived a double amputation," said Stacy. She believes that fashion shows will show people "what can be different, and it doesn't mean anything".
Comments
comments