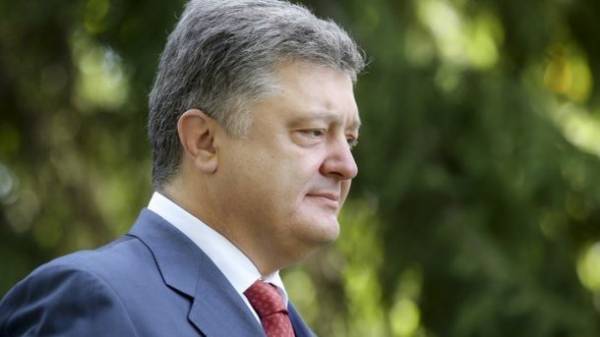 The introduction of a free trade area (FTA) with Canada offers tremendous opportunities for Ukrainian business. This was stated by President of Ukraine Petro Poroshenko.
"This document (the agreement on the FTA. – Ed.) opens a window of tremendous opportunities for the Ukrainian business to trade, government procurement, e-Commerce," wrote Poroshenko on his page in Facebook.
The President also noted that the agreement, apart from the commercial aspects, is a "gesture of support" from Canada.
SEE ALSO
What will sell Ukraine to Canada and who will benefit from the FTA
"This is a wonderful expression of the partnership that is growing between our countries, far away geographically but so close in spirit, values and aspirations," wrote Poroshenko.
We will remind, Ukraine's FTA with Canada came into force today, August 1. Canada opens for Ukraine 98% of their market. Without tariffs Ukrainian producers will be able to export to Canada processed agricultural products, goods food, textile, chemical, petroleum and machinery industries. Exports of wheat, barley, eggs, beef, pork will be duty-free only within the established quotas.
Ukraine undertook to abolish customs tariffs on 72% of canadian goods, particularly fish and seafood, grains, peanuts, juices, mineral water. On the part of the goods from Canada duties are canceled simultaneously, and using transitional periods in the three-and-a-half and seven years.
Comments
comments