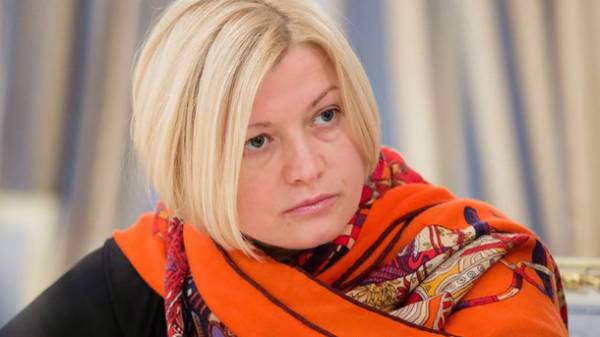 The representative of Ukraine in the humanitarian sub-group of the Tripartite contact group to resolve the conflict in the Donbas Irina Gerashchenko reported about the structural moment in the negotiations with the representatives of ORDO – according to her, managed to exclude from the lists on the exchange from fighters two dozen criminals, unrelated to the events in the Donbass.
"Representatives of the ORDO agreed to delete from the list of persons whose release they require 2 dozen criminals who have no relation to the events in the Donbass is an important and constructive point," – said Gerashchenko on the results of the Skype conference on the humanitarian sub-groups.
However, according to her, the militants ORDO (of certain regions of Donetsk and Lugansk regions – ed.) continued to demand Amnesty and release of 45 persons, "which are irrelevant to the conflict have committed serious crimes – Berkut officers, who shot hundreds of Heaven, the organizers of the terrorist attacks in Odessa and Kharkov".
In addition, as reported Gerashchenko, the Ukrainian party managed to achieve that in August the OSCE coordinator Toni Frisch will visit prisons and hostages in the occupied territories.
As reported, on July 30 , under public pressure, militants freed of disabled children with hearing Lyudmila Surzhenko. As it became known after his release, the militants tortured detained the woman.
Comments
comments