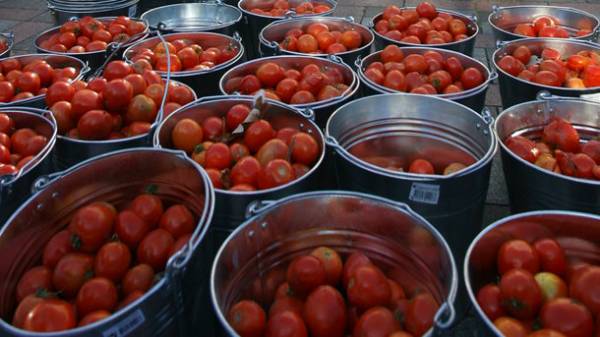 Since the beginning of the week on the largest wholesale markets of Ukraine there is a sharp decline in tomato prices. This is reported by analysts of "info-SHUVAR".
So, today on the wholesale markets the price of tomatoes decreased by 1.5 – 3 times compared to last week, and varies in the range of 2 – 17 UAH/kg.
The most noticeable decrease in prices was recorded in the market of "Unexpected" in the Kherson region – a tomato here fell by more than three times, it is already possible to buy for 2 – 3 UAH/kg On SHUVAR market, the largest wholesale market in the Western region, tomatoes are offered at a price of 7 – 10 UAH/kg, that is, prices for the week fell by almost two times.
The most expensive tomato offer on the trading floors of the market "Capital" in Kiev, where prices are in no hurry to decline and stay at the level of 12 – 17 UAH/kg.
SEE ALSO
Analysts have named the TOP 5 most depreciating fruits and berries in Ukraine
"The decline in tomato prices at the beginning of August – a fairly standard situation, because in this period in the domestic market there has been a significant increase in the supply of ground tomatoes. As for the second half of July, prices for Ukrainian tomato was recorded at a record high. That is why falling prices are now so palpable," – analysts say.
Earlier, cthe cost of vegetables "borsch set" in Ukraine, for the week decreased by almost 20%. But despite the price reduction, the price of "borscheva set" remains one of the highest in the last few years.
Comments
comments