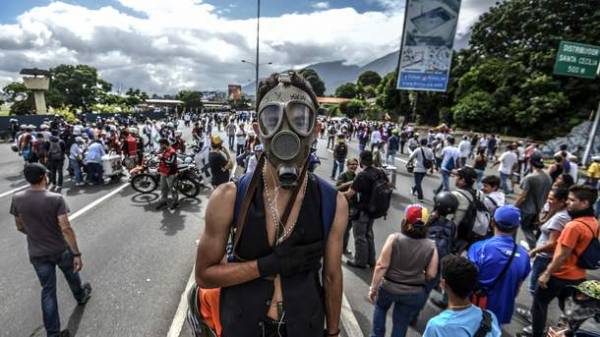 In the United States is considering new sanctions after the Venezuela elections of the national constituent Assembly. About it reports Reuters, citing American officials.
According to the Agency, these measures could be announced as early as Monday. It is expected that these sanctions will include a ban on the supply of oil from Venezuela to the US, but Washington can stop the sale of light crude oil to Venezuela, which uses it to create a mixture with a heavier fuel, the officials said, indicating that this compound is exported.
The US is also considering additional sanctions against senior officials of Venezuela, however, the final decision on this question is no.
Earlier the U.S. permanent representative to the UN, Nikki Haley has named the elections to the national constituent Assembly of Venezuela fictitious and bringing the country to dictatorship.
SEE ALSO
Videochat: in the Venezuelan capital was an explosion next to a convoy of police
Recall that in Venezuela Sunday elections to the national constituent Assembly that would prepare amendments to the Constitution of the country. They are declared at the initiative of President Nicolas Maduro. The opposition does not recognize these elections, indicating that the convocation of the constituent Assembly was to be exercised through a referendum. These events spurred even more going on in the country since the beginning of April, mass protests, which has already killed more than 110 people.
Comments
comments