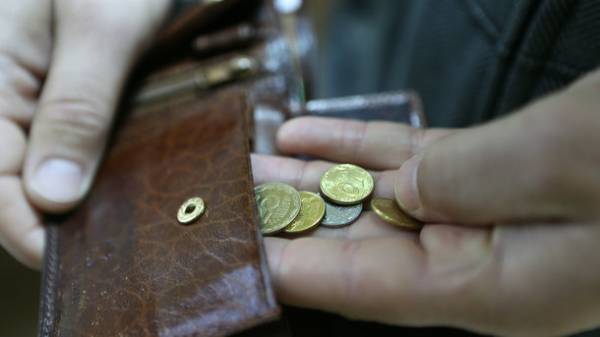 The change in the coefficient for calculating amount of pensions from 1.35 to 1 will not reduce payments to Ukrainian pensioners. This was announced by Prime Minister of Ukraine Volodymyr Groisman on his page in Facebook.
"From our proposed pension reforms do not lose nor those who have already retired or those who are just going to retire. At least already because no change in the current pension system for a couple of years without pensions can be", – said Groisman.
According to him, the factor of 1.35 the time it was introduced in the form of "election manipulation", which allowed a single to raise pensions.
"In the future, the presence of this factor restrained the recalculation of pensions, as it needed significant funds to raise the size of the base wage, which is used when calculating pensions, and even with the ratio. As a result of the pensions of those already retired, "frozen". In the result, accrued pension over the years became real expressed less and less," – said the Prime Minister.
SEE ALSO
Modernization of pensions in Ukraine will be delayed for a few years
He noted that the modernization will apply to all pensions and the government provides him with a mechanism whereby pensions will be automatically transferred each year with the growth in average wages and inflation.
"It is not one already accrued pensions are not reduced, and in General almost 75% of retirees will increase this year. And further, the faster will grow the Ukrainian economy, the more will grow and the incomes of our pensioners," – said Groisman.
We will remind, on July 13 , the Verkhovna Rada adopted in first reading the government bill No. 6614, which gives the start of the pension reform.
As you know, the government's draft pension reform does not directly increase the retirement age, but introduces requirements for the insurance period. The reform also cancels the appointment of civil servants pension for years of service and enters a single formula for calculating pensions, which binds it to the volume of contributions to the Pension Fund for life. In the framework of the pension reform is planned from 1 October this year to increase pensions, and to abolish the taxation of pensions to working pensioners.
Comments
comments