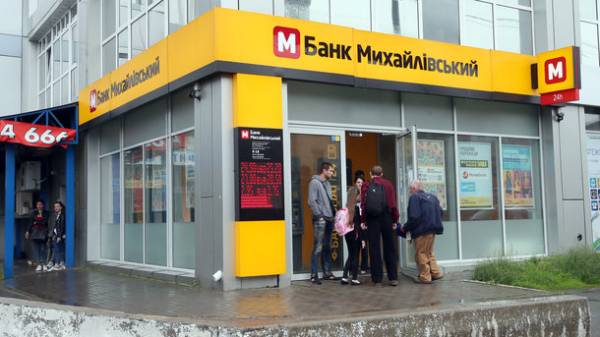 The Deposit guarantee Fund of individuals (fgvfl) today, July 28, has resumed payments to depositors of liquidated Bank "Michael". About it reported in a press-service of the DGF.
According to the Fund, for payments to depositors of the Bank may until 8 September 2017 to apply to the Department of "First Ukrainian international Bank".
Thus, the Fund recalled that the payments are in the amount of the contribution, including interest accrued to the day of introduction to the Bank temporary administration, but not exceeding UAH 200 thousand.
Recall that in early June, under the Administration of President investors, "Michael" demanded a meeting with President Petro Poroshenko.
On may 26 it became known that the court cancelled the liquidation of the Bank "Michael". The decision made at the suit of one of the owner of the Bank – company "Acasian".
Prior to that, the national Bank of Ukraine has accused the Bank's management Mikhaylovskiy in organized criminal action and liquidated the Bank.
Comments
comments