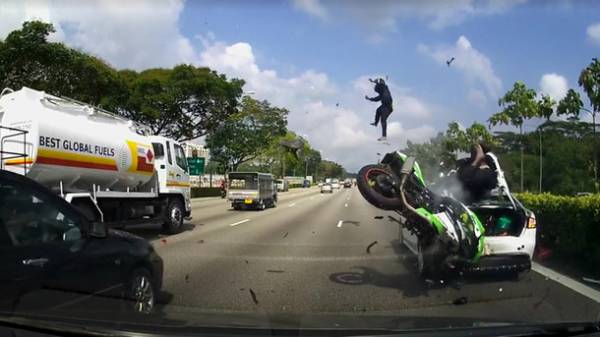 The Internet has got the video of the accident that happened in Singapore.
On the record made by the recorder, seen as drivers try to avoid the car stopped because of a breakdown in the far right lane of a highway Seletar Expressway (movement in Singapore drive on the left).
Video: Motorcyclist drove a few hundred meters on the trunk of the car, which crashed
At some point in the rear of the car hits motorcycle with two riders, one of which then migrate through the machine.
Fortunately, both passengers of the motorcycle were alive, although injured, reports Channel News Asia.
Comments
comments