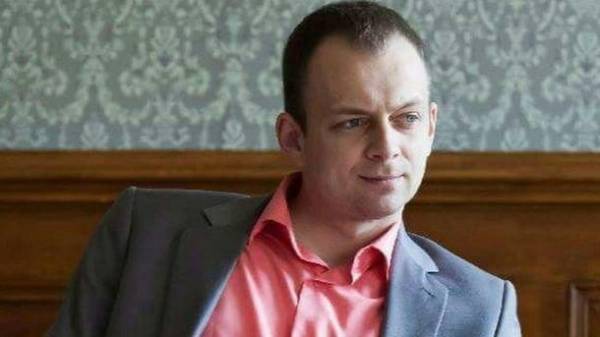 Former official of state office of public Prosecutor Dmitry SUSU is threatened by imprisonment for a term exceeding 10 years.
This was reported to journalists by the head of the Specialized anti-corruption prosecutors Nazar Golodnitsky on Wednesday, reports "Ukrainian truth".
Answering the question about possible sanctions for Susa, Holodnitsky said: "This is the part 5 of article 191 Because there was a sum of about 400 thousand hryvnia, and it is a particularly serious offence punishable with imprisonment for more than 10 years."
He also noted that the investigation lasted over a year, and now decide the issue of electing a preventive measure.
"Most likely – detention with alternative bail," added Holodnitsky.
See also: a Scandalous investigator Sousa was fired for lying in the Declaration
He explained that Sousa was detained at the airport "Borispol" because the investigation has information about the suspect's intention to leave Ukraine for an indefinite period.
"It was operational information," – said the head of the SAP, without specifying exactly where, according to the investigators was going to leave WM.
In addition, he stressed that it is not political revenge.
"The suspicion is justified, in my opinion," – said the Holodnitsky.
As reported, former Deputy head of the Department for investigation of particularly important cases in the sphere of economy – the head of Department on investigation of criminal proceedings in the sphere of economy of the GPU Dmitry Susa suspect in the resale of slot machines and DVR's.
He was arrested on July 25 at the airport "Borispol".
The national anti-corruption Bureau has announced SUSU on suspicion in Commission of crime, qualified under part 3 of article 191, part 4 of article 191, article 366-1 of the Criminal code.
Soon SUSU must elect a measure of restraint.
Comments
comments