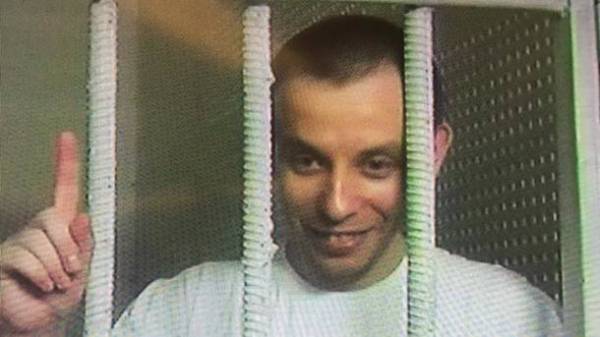 Russia's Supreme court, the court heard the appeal of the citizen of Ukraine Ruslan Zeitullaev and left him in prison, increasing the prison term from 12 years to 15. This was reported by lawyer Emil Kurbedinov, reports "Ukrainian truth".
Prosecutor's office demanded to increase his sentence to 17 years.
Lawyer Eden Semelai also reports that Zeitullaev, which the occupying Russian authorities detained in the case of "Hizb ut-Tahrir" announced a third hunger strike.
Zeitullaev requires a meeting with the Ukrainian Consul and the Commissioner for human rights Valeria Lutkovska. He also asks to allow in jail Rostov Russian human rights defenders, the representative of the Consulate General of Ukraine, journalists who want to visit him in jail.
SEE ALSO
"Bingo": prisoner of the Kremlin Zeitullaev recorded a video message to the Ukrainians
Recall, 26 April 2017 Severo-the Caucasian district military court in Russia sentenced the defendant in "case of Hizb ut-Tahrir" Ruslan Zeitullaev to 12 years of imprisonment.
Russian prosecutors appealed the decision to the Supreme court of Russia, and it is once again sent to the North Caucasus district military court for retrial. The investigating authorities insisted that Zeitullaev is not recognized as a participant and an organizer of the terrorist community.
Defenders arrested and convicted in the "case of Hizb ut-Tahrir" of Crimeans consider their persecution motivated by religion.
Informed of Zeytulaev were on hunger strike demanding the release and transfer him and the other defendants in the case of Ukraine.
Comments
comments