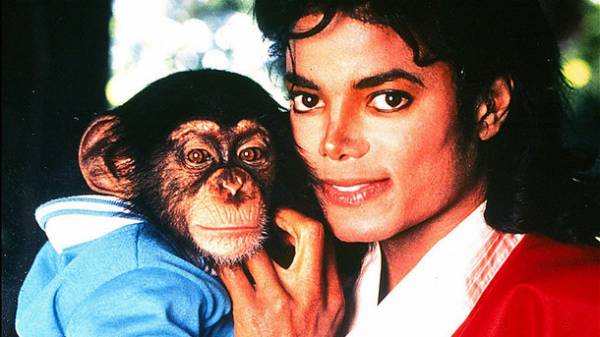 Paintings chimp pop musician Michael Jackson, sold at a charity auction in Miami for $750 each. According to "life" with reference to The Sun, the money from the sale will go to funding the centre for primates in Florida.
In Miami Exhibit shows artwork by Michael Jackson's former pet chimpanzee Bubbles https://t.co/upueiXy5Po pic.twitter.com/Z4d4QwYXQO
— WPLG Local 10 News (@WPLGLocal10) on July 22, 2017
Just on the auction featured 50 paintings by the monkeys. The cost varied from $ 400 up to 2 thousand. According to the organizers of the event, during the first hour of the auction sold more than ten paintings.
Note that Michael Jackson bought Bubbles in 1983. Chimpanzees regularly accompanied the musician on tour, lived on a ranch Neverland and slept with Jackson in the same room. In 2003, after the birth of her son, the singer had to part with a pet because of fears that the animal could injure a child.
Since 2004, Bubbles lives at the center for primates in Florida.
Comments
comments