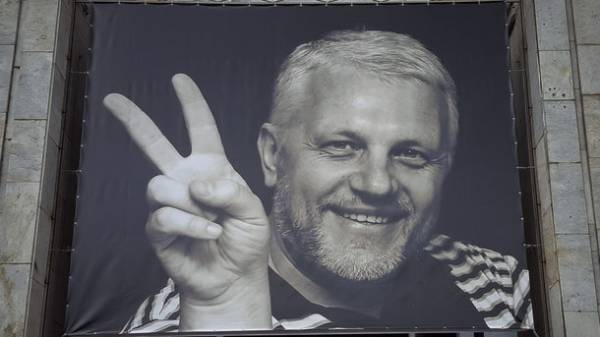 Urges Washington to find those responsible for the murder of Ukrainian journalist Pavel Sheremet and to bring them to justice, said on Thursday the representative of the State Department's depot USA Heather Nauert.
"A year ago, the journalist of the edition "Ukrainian truth" Pavel Sheremet was killed in a car bomb explosion in Kiev. So far no one has been punished for his death. We want to Express our deepest condolences to his family and friends," she said at the briefing.
"We urge the government of Ukraine to use all available resources to bring those responsible to justice," added Neuert.
See also: Shevchenko explained why it is still not solved the murder Sheremet
She stressed that the United States values the work of such journalists, what was the Sheremet: "those who have exposed corruption and advocated free and open exchange of views."
"We stress the importance of protection of journalists and ensure that perpetrators of this crime were brought to justice," she concluded.
See also: place of death Sheremet in Kiev people gather
As you know, a year ago in Kiev was killed Pavel Sheremet. The journalist planted explosives under the car – he died from the explosion on the morning of 20 July 2016. Neither the organizers nor the performers of the explosion has not been established and detained.
Today, the 20th of July, the anniversary of the murder of the journalist Pavel Sheremet in Kiev was held a rally of his memory "the Year without Paul."
In the morning people gathered at the place of death Sheremet at the intersection of Khmelnytsky and Franco. They laid flowers and candles, and then with portraits of slain journalist walked the streets of the capital in the direction of the presidential Administration and the Ministry of internal Affairs. The main demand of the activists to investigate the murder and find those responsible.
Comments
comments