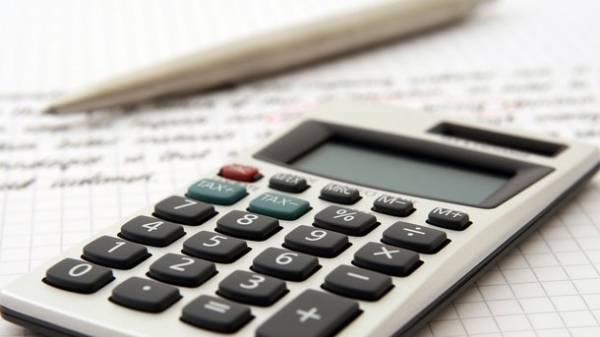 The reform of the SFS can be 2.5 times reduced the number of large payers and introduced the practice of obtaining 40 types of documents in electronic form. This was announced on his page in the social network the head Office of large payers Eugene Bambiza. He noted that the preparation of the reform together with the tax authorities engaged in technical mission of the Department of fiscal Affairs, IMF arrived in Ukraine on July 19. The mission of the joint preparation of the medium-term reform plan for the Service and its further implementation.
As reported of Mr. Bambiza from Office as of the first of three steps is proposed refinement of the criteria for large taxpayers, with the result that their number should be reduced by 2.5 times, up to thousands. The share of revenues will fall by only 2% to 68%, said the head of the fiscal authority.
"In the Office this year, got service one-day firms, which are not created for taxes, and were used in circuits of formation of risk tax credit for VAT. In addition to billions of dollars of turnover, which are the formal basis for admission of such firms in the large taxpayers, they have no assets, and decorated there is usually one person – the figurehead" – said Bambiza. In addition, because of inflation there is a factor of the constant "migration" of taxpayers between tax authorities.
As a solution, the Office proposes to increase the rate of payment to the state budget from 20 to 30 million UAH, to increase the amount of income from all activities from 1 billion to 1.5 billion, and the cost of fixed assets shall not be less than UAH 10 million and employees of not less than 50.
"The second project is the introduction of electronic format for off-site and documentary inspections. With 2011 in the Tax code, there is a major obligation of the payer to keep records and source documents in electronic form and made available for inspection in electronic form, but still it's not implemented. Only this format will eliminate the human factor, increase the objectivity of the inspections and will halve the time to check", – added the head Office of large payers.
The third project, proposed by the Office is electronic document management. According to Bambasova, currently of the one hundred administrative services and other information of DFS, only two are available in electronic form. "Found that of the 64 certificates on tax trends today can 40 be transferred into electronic format, and another 16 in coordination with other government agencies to cancel", he concluded.
Comments
comments