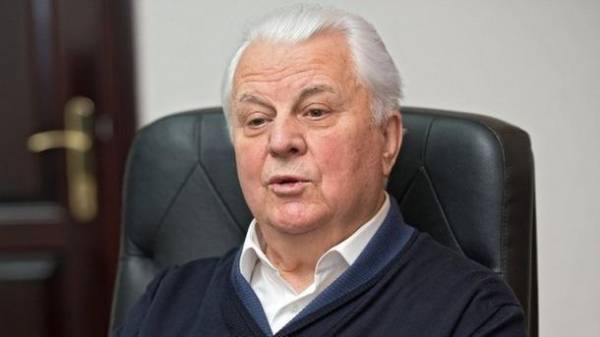 The Minsk agreement to date, will not be able to help Ukraine to resume territorial integrity. This was stated in interview to the magazine "Correspondent", the first President of Ukraine Leonid Kravchuk.
He believes that the effectiveness of the "Minsk format" is now very low.
"I wouldn't mention the Minsk agreement as a clear positive, as they refer to him quite critical. They do not need Ukraine now. Their efficiency is very low. Yes, at the time they were needed to ensure that Ukraine was able with the help of our Western partners to stop the Russian aggression and force her to sit down at the negotiating table. It was a very important point. But if we take today, the Minsk agreements do not answer and do not answer the key questions: we are unable to renew the territorial integrity of Ukraine. We during the meeting in Minsk are talking about some issues, but we see that they are not solved", – said Kravchuk.
Read also: Lukashenko suggested making the "Minsk process" more energetic
He stressed that the status of the "Minsk format" cannot provide solutions to indigenous issues of the Ukrainian state's sovereignty and territorial integrity of Ukraine.
We will remind, yesterday in Minsk there took place the meeting of the Trilateral contact group on the Donbas. Thus, the Ukrainian side noted that the statements about the so-called "little" not meet the basics of the "Minsk process" and do not contribute to the settlement of the situation in the Donbass, and attempt the division of Ukraine is not new and in 2014 failed.
Comments
comments