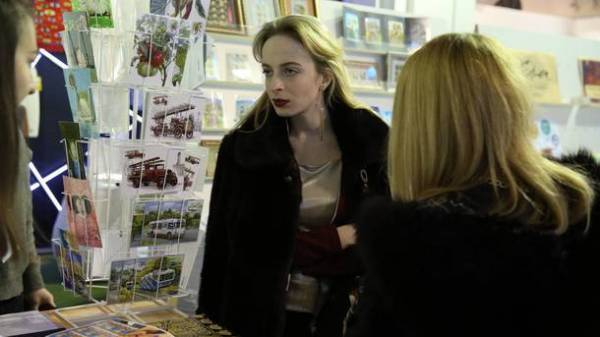 The state enterprise "Ukrposhta" will have the opportunity to install POS terminals in their offices to calculate payment cards. Postal operator received accreditation from the international payment system Mastercard. Now comes the process of obtaining the status and acquiring a license from the National Bank for transactions with cards. About it writes "New time".
"Query "Ukrposhta" for membership in the international payment system Mastercard was approved on 4 July 2017. License agreement between Mastercard and "Ukrposhta" signed, now comes the technical integration process," confirmed membership in the press service of Mastercard.
"Permission to carry out acquiring will allow you to set in the offices of "Ukrposhta" payment terminals", – said the press service of the postal company.
See also: "Ukrposhta" suggested a way to bypass the ban on the transfer of money from Russia
According to representatives of the postal operator "Ukrposhta" in a few days will announce a tender for the purchase of 5 thousand of POS-terminals: "the Starting price of such a purchase can be about 30-35 million UAH". However, SOE I hope that in the course of trading ProZorro the cost of terminals will be reduced.
Own network of terminals for "Ukrposhta", according to there are much more profitable from an economic point of view, than setting in the offices of the terminals of partner banks, which for such services would have to pay a Commission. It gives the opportunity to obtain significantly more revenue for cash than the banks and terminals will significantly save the cost of "Ukrposhta".
"According to our calculations, in a year the cost of the terminal will pay for itself", – said the press service of the GPU.
Last week, the "Ukrposhta" has already completed the tender for the purchase of processing services, which will serve the network of POS-terminals. The winner was the processing company UkrCard. For financial consulting services and process transactions using electronic means of payment Ukrposhta will pay UkrCard 215 million UAH. While the starting price of the tender amounted to UAH 430 million.
"Ukrposhta" is going to expand the range of financial services without the necessity of obtaining the banking license
Also in the fall in the Verkhovna Rada will consider a bill that would allow "Ukrposhta" to expand the list of financial services without having to obtain a banking license. In particular, open to individuals and legal entities in order to Deposit money, including pensions, wages, social security, sales, etc.
As stated the General Director of Mastercard in the Ukraine, Moldova, Georgia and countries of Central Asia Vera Platonova, equipment of offices of "Ukrpochta" payment terminals will give a serious impetus for the development of cashless economy in the regions.
We will remind, almost half of pensioners of Ukraine – 6 million people receive pensions through the mail. Every year, the national postal operator delivers to consumers of about 120 billion UAH in pensions.
Comments
comments