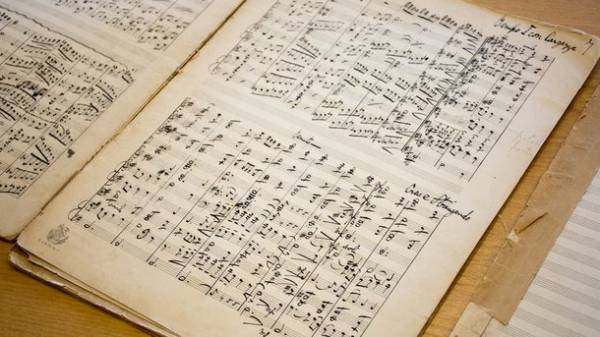 In New Zealand, in the library of the Amateur orchestra found two manuscripts of the British composer Gustav Theodore Holst. One of the works believed lost for over 100 years. British archive of Canvas has confirmed the authenticity of the manuscripts, according to Classic FM.
"Our librarian several times removed music files. We threw out tons of old photos and found these manuscripts. We do not believe that is true of the manuscript of the Canvas, but was excited enough not to accidentally throw them away," says musical Director Amateur band Bay of Plenty Symphonia Justus Rosemond.
See also: ancient manuscripts found recipes of Hippocrates
The first manuscript is "Folk songs of Somerset", which was later reworked the Canvas in the "Somerset Rhapsody." The existence of the manuscript was only known from the notes of the composer. In the second manuscript, the executable is still on the basis of existing copies of the piece "Two songs without words". Both manuscript dated 1906.
On one of versions, manuscripts in New Zealand brought in the 1960-ies flutist Stanley Farnsworth. After his death his wife gave the orchestra a lot of materials, among which is found the manuscripts. According to the Director of the orchestra, the new Zealand musicians are planning to make them next year – in this case, "Folk songs from Somerset" will be performed for the first time in 100 years. The manuscripts themselves are likely to be returned to Britain.
Comments
comments