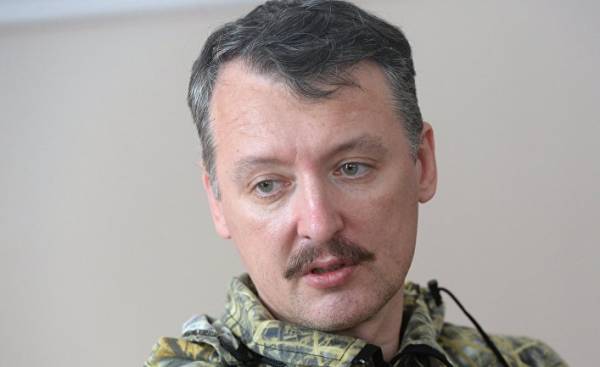 The first answer is the easiest. Bulk desperately need newsworthy, he needs to attract attention. It is the task of any politician. But as a TV it is not allowed, and endless demonstrations with the same slogan will quickly be exhausted and will turn into a farce (there is no development of the plot), it is only natural that he does not want and can not miss such a good episode.
After learning about the challenge strelkov to the debate, I thought that the Bulk of the unprofitable part of this, because he's far more famous figure than his opponent. And the arrow thus increasing his rating, and Bulk shares his ranking with those who are less popular. But I was wrong, and Bulk right. Unlike me — he is a politician, and a much better feeling all of these things.
Navalny is now in a position where you can not miss this newsworthy — a luxury. If there were other opportunities to Shine, he probably wouldn't go for it. But other possibilities, he no, they cut off.
The second answer. The liberal intelligentsia have raised a terrible howl that Navalny meets shake hands with criminal Small. The howl only speaks to the absolute and the pathological self-centeredness of the Russian liberal intelligentsia. They apparently sincerely believe that make Bulk big favor and have the honor of including him in your circle rukopozhatnyh liberals. But this is only a subculture. Marginal liberal party, imagining that the whole world is her.
It's not true. In contrast, Bulk — politician, and he doesn't know or care what it thinks about a hundred, two hundred, a thousand or even ten thousand rukopozhatnyh. Review — millions of people. And for him it's not a criminal Shooters or not, he fought in Ukraine, or not fought, he shot or did not shoot. Bulk, as a policy, I wonder one thing — how many people believe in the ideas that tried to carry out and carries out the Shooters. It's like the famous joke about Stalin and the Pope: "the Pope? And how many divisions?" And although Stalin made a terrible mistake, because Dad are huge divisions, far more than were in Stalin, is not the case. What is important is the approach.
By itself, Arrow — none. But the nationalist, imperialist, imperialistic, chauvinistic attitudes in Russia, shared by tens of millions of people. And there is a potential voter in Bulk. But liberal-democratic views are shared by far fewer people. Especially because most of these people (except for a narrow liberal party around the "echo of Moscow") still supports Bulk, because other leaders have not.
What will be discussed in this debate? Gunmen sounded all the themes, but the Bulk of them agreed. It's about how the Bulk is going to fight corruption, how is he going to build relations with the West, what's he going to do with the Crimea and DNR. These are the questions that really concern the people who Bulk and will answer, and will try to put the rifle on both blades.
And last, but not least. All this debate is the ordinary anecdote. Like Bulk or climbed out of the skin, no matter how he conducted the debate, no matter how strelkov threw the blades to the floor — all of this is meaningless. In the election, Navalny is not involved — it is already known that the elections no one will admit. Therefore, the level of his current popularity is irrelevant, because no one, even a theoretical chance of gaining power had not. Putin goes to the President, at least until 2024. And for six years everything can change 600 times. So, it's the game itself. But that he needed to do, so he played.
Comments
comments