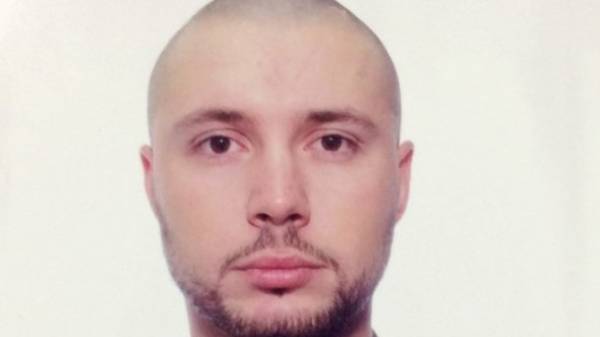 The trial of the case arrested in Italy, a soldier of the National guard of Ukraine Vitaly Marcia will continue in September, said Monday the lawyer of the military following the interrogation of his client, reports Radio Liberty.
By the time Markiv remains in custody, and to change the measure of restraint for him it is not, the lawyer added.
During a six-hour interrogation on Monday, the defense said about the innocence of the suspect and the absence of direct evidence of his involvement in the deaths of Italian photojournalist. It on suspicion in murder of the Italian photographer in the Donbas three years ago Marcia was arrested on June 30 in the Italian Bologna.
As explained by the judges of the lawyer of the detainee, first, Vitaly Markiv was on the scene as a soldier and could not take decisions about a particular military action, secondly, from the case clearly it is impossible to estimate at what distance from foreign journalists was Markiv. He also was not a mortar, as evidenced by the documents provided by the leadership of the National guard of Ukraine, said the counsel; the prosecution claims that Ukrainian soldiers shot the Italian Andrea Rokkelli it from the mortar weapon may 24, 2014 near Sloviansk, Donetsk region, at that time occupied.
The defense is now concentrating on obtaining permission from the public Prosecutor of the Italian city of Pavia, where Marcia kept under arrest to interrogate witnesses in Ukraine and visit the scene of the events in the Donbas. In case of positive answer of the Prosecutor of the trip to Ukraine could be held in late summer, predicted lawyer Vitaly Marcia.
See also: the Lawyer of a detainee in Italy, the national guardsman Marcia revealed the defense strategy – media
Analyzing the course of litigation, the defender natsgvardia Raffaele della Valle considers it premature to raise the question about change of a measure of restraint for the defendant, because the lawyer doesn't see prospects for positive court response to a possible request to release Markiv under house arrest.
From diplomatic sources it became known that in the near future Vitaly Markov can be transferred to another prison.
As reported, the Deputy commander of a platoon of a battalion of them. Kulchytsky (the formation of a volunteer National guard) Vitaly Markiv was arrested on 30 June in Italy on suspicion in murder of the Italian citizen, photojournalist, Roselli in may 2014 near Slavyansk.
According to Deputy Prosecutor General Yevgeny Enina, suspicion Marcelo put forward by the Prosecutor of the city of Pavia. ENIN also reported that the Prosecutor General's office appealed to the Italian authorities to provide credible evidence of guilt Markiv, or immediately release him.
In the Department of communication of the Ministry of internal Affairs of Ukraine reported that against Marcia testified a French journalist. As stated by the Ukrainian consuls, psychological state Marcia normal, his conditions of detention are satisfactory.
Comments
comments