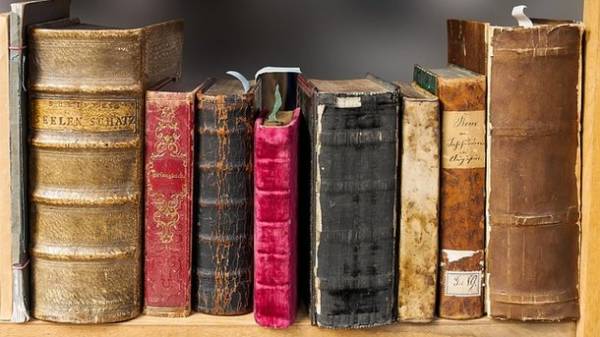 Books – a good investment not only in knowledge, but also financial. Especially if their cost is equal to millions of dollars.
The auction houses history knows many cases when rare and historically valuable books were sold for huge money, reports "New time".
It is noted that one of the largest collections of ancient books belongs to bill gates, where the main attraction is the Codex Leicester, purchased for 30 million dollars.
Leicester Codex, Leonardo da Vinci, 1506-1510 years
The Codex Leicester is a collection of famous scientific works of the Italian Renaissance. Technically, it's not quite a book, and a notebook of da Vinci, where he recorded his discoveries and observations mirrored font and made sketches. In November 1994, the Codex was sold at auction by Christie's bill gates for a record $ 30.8 million dollars. Now the manuscript is actively demonstrated in museums.
A copy of the Magna Carta, 1215
Political and legal document defending a number of legal rights and privileges of the free population of medieval England – one of the main documents in history. In 2007, a rare copy of the Charter, by age 710 years, has sold for 21.3 million dollars. The owner was David Rubenstein, an American businessman.
The gospel of Henry the Lion, 1188 year
This manuscript edition was created by order of Henry the Lion – Duke of Saxony and Bavaria. The manuscript contains 226 pages, accompanied by 50 illustrations, designed in the Romanesque style by the monks of the Abbey is located, Helmarshausen. After the death of the Duke the book was long considered lost, but was found in 1861. After 120 years unknown dealer put the gospel at the Sotheby's auction where it was bought by the German government for 11.7 million dollars.
Birds of America, John James Audubon, 1827-1838 year
Over 11 years in the United States was created 200 copies of the first edition of the book. The format of the book is impressive – 127 cm tall. All 435 pages painted by hand. Most of the birds are depicted life-size. Do you know about the existence of 120 copies. One of these in 2010 was sold for 11.5 million dollars.
Canterbury tales, Geoffrey Chaucer, a late fourteenth century
The main work of Chaucer is a collection of 22 poems and two prosaic stories, United by one theme: the history of the pilgrims going to worship the relics of St. Thomas Beckett. In 1998, the first copy of the book acquired business magnate John Paul Getty Jr. for $ 7.5 million.
Comments
comments