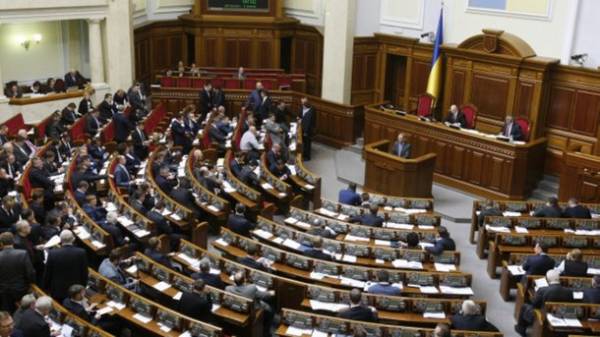 The Verkhovna Rada unblocked for signing the law "On the constitutional court of Ukraine" (registration No. 6427), which was adopted by Parliament on 13 July.
Lawmakers rejected two resolutions regarding the vote for this bill.
For the first resolution voted 54 people's deputies with the required minimum of 226 people's Deputy, and for the second – 51 MP. On the scoreboard will show that participate in the voting 296 and 297 people's deputies respectively. As reported, in fact, in the session hall at that moment was attended by over 100 MPs.
The deviation of these two decisions allows the Chairman of the Verkhovna Rada of Ukraine Andrew Paruby to sign and send to the President of Ukraine, the law on the constitutional court.
See also: Judicial remuneration: – how many are judges in Ukraine
As reported, the law provides that the constitutional court consists of 18 judges.
The President of Ukraine, Verkhovna Rada of Ukraine and Congress of judges of Ukraine each appoint six judges to the constitutional court.
The law provides that the court act in a Big house, two Senate and six boards.
Comments
comments