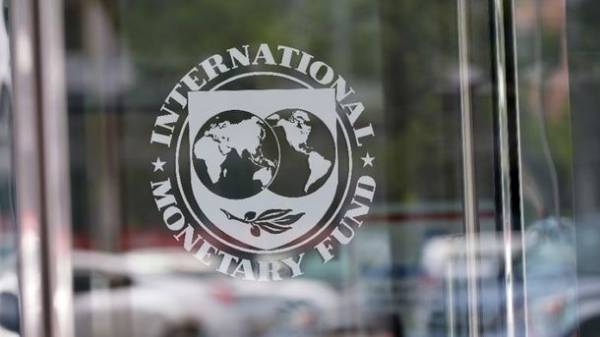 Ukraine is getting closer to getting fourth tranche from the International monetary Fund (IMF) under the extended Fund (EFF). This was stated by Finance Minister Alexander danyluk in an interview "Лига.net".
"We coordinate the details of the Memorandum. This is a very important document, every word matters. In our country many kinds of national activities, including tracking tranches of the IMF. But in this issue a day or a week does not solve anything", – said danyluk.
According to him, the government and the Fund to discuss ways to reduce the deficit of the Pension Fund of Ukraine.
"First of all, [we need] to increase revenues. Those who now do not pay social security contributions, will have to do it. There is also the increase of insurance. This is an obvious option that should play a key role in balancing the pension system," – said danyluk.
In this simplified taxation system, he said, to eliminate will not.
"Elimination is not discussed. The simplified tax system is in many countries. The main question is how to minimize the abuse that it did not use a big business. Shopping network, brand stores to be withdrawn from the simplified tax system. With proper and efficient operation of the GFS, this could be done now, without any changes to the law", – said danyluk.
Also, according to danyluk, open the tax authorities access to banking secrecy even earlier.
"Sooner or later access accounts will be provided, but not now. Otherwise, Bank secrecy do not be as such. First you need to stop all the possibilities for leakage of information from the SFS. Otherwise, it will receive a large number of people with unclear goals," – said the Minister of Finance.
We will remind, the IMF Board of Directors has no plans in the next week to consider the allocation of Ukraine the fourth tranche.
As is known, Ukraine and the IMF is in the final stages of agreeing the updated Memorandum of cooperation, the conclusion of which is necessary to obtain the fourth tranche under the EFF. Earlier Gontareva predicted the receipt of the next tranche from the International monetary Fund in late February or early March.
The website "Today" to figure out what the IMF can demand from Ukraine, and how this will change the lives of ordinary citizens. Retirement age, by the way, there will be no raise.
Ukraine and the IMF in March 2015 signed a Memorandum of economic and financial policies which the country should undertake in the framework of the extended Fund (EFF). Just program worked for Ukraine of about $ 17 billion of which have already been allocated 7,7 billion dollars.
So, in September 2016 after a delay of a year, the IMF has approved granting Ukraine the third tranche in the amount of one billion dollars.
Comments
comments