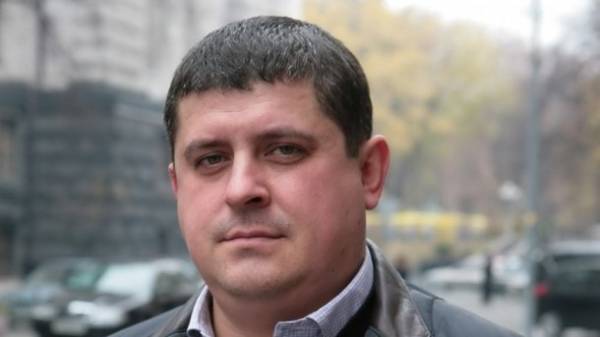 MP from "popular front" Maxim Burbak said Russia's cynical diplomacy, which distorts everything in Ukraine, and at the same time covering for their international crimes. He said this at the session of the Verkhovna Rada, commenting on the statement of the Russian foreign Ministry regarding the biometric control in Ukraine, reports "GORDON".
The MP reacted angrily to the accusations of the foreign Ministry of the Russian Federation to the Ukraine because of the intention to introduce biometric controls for the Russians.
"The cynicism of the Russian diplomacy not to take. They have always lied and distorted. This is the essence of Moscow's diplomacy for many centuries. But Putin, Lavrov and their stooges launched a war against Ukraine and the entire civilized world, the victims of which have become millions of Ukrainian citizens killed, maimed, widows, orphans, forced to flee from war, people. The Kremlin and the Third Reich, covering all of their international crimes to protect the rights of abstract citizens who do not need it and never asked for it," – said Bourbaki.
See also: How Russia responded to the biometric control in Ukraine
The politician also made for the fact that the allocation of 500 million UAH for the construction of the "Wall" on the border with Russia, with subsequent annual funding for the project.
We will remind, on July 10, President Petro Poroshenko at the meeting of the national security Council said that Ukraine will introduce biometric controls for citizens of other countrieswho cross the border, and has prepared the relevant draft decisions.
In this regard, the Russian foreign Ministry sharply criticized the actions of the Ukrainian authorities, believing that Ukraine supposedly "breaks" the contacts between Ukrainians and Russians. Moreover, Russian diplomacy is sure that Ukraine such measures is trying to build a new "iron curtain".
Comments
comments