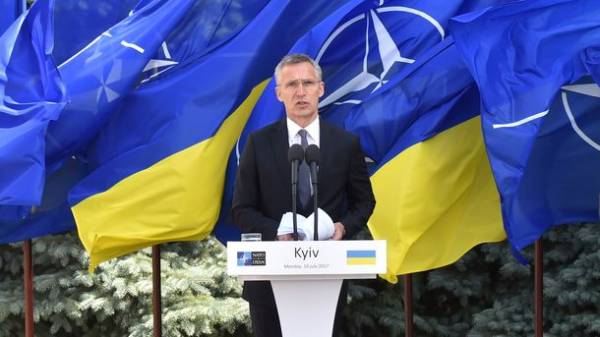 If Ukraine wants to really use its potential, it must strengthen its institutions and to get rid of the cancer of corruption. About it in Parliament, said NATO Secretary General Jens Stoltenberg.
"Corruption is inertia and resistance to reform, which stand in the way of changes and secure a prosperous future for the Ukrainian people. You have already made remarkable progress, but there is still a long way to go. I appreciate how far you've come, and encourage you to move further along this path: to fight corruption, strengthen the rule of law, ensure transparency in all spheres of public life," he said.
NATO Secretary General added that in Ukraine the time has come for the heroes, and now they need it more than ever – not only on the battlefield but in the Parliament, the government, business and society.
"Ukraine needs heroes who would rise up against those who want to outshine her bright future, and who will fight corruption wherever it may be and what forms or take," concluded Mr Stoltenberg.
As reported, the National anti-corruption Bureau of Ukraine (NABU) investigates 381 criminal proceedings for a total amount of 84 billion.
Comments
comments