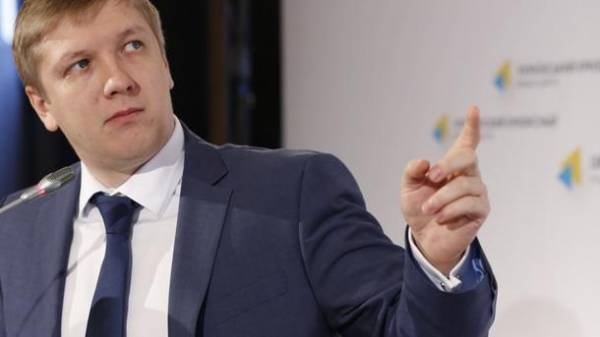 Agreed with the donors, the restructuring plan of "Naftogaz of Ukraine" and the separation of activities for transportation of natural gas (unbundling) slowed sharply in the incarnation – almost to the stop. This was stated by the head of Board NAK "Naftogaz Ukraine" Andriy KOBOLEV.
"Unfortunately, now we can say that progress in the implementation of the plan very low, in fact, the work was stopped", – he said.
KOBOLEV said that unbundling and restructuring "Naftogaz" and their timely implementation are critically important tasks from the point of view demonstration of the effectiveness and reliability of gas transit through Ukraine, especially taking into account the proposed Russian routes.
See also: "Naftogaz" he will come up with a management reform GTS
Recall, the government approved a plan of enbaling by decision No. 496 of 1 July 2016. "Naftogaz of Ukraine" in the middle of June 2017 signed a contract with PricewaterhouseCoopers Sp. z o.o. (Poland) as Advisor to project management office activities for transportation of natural gas.
"Naftogaz Ukraine" unites the largest oil and gas enterprises of the country. The holding is a monopolist on transit and storage of natural gas in underground storage, and oil transportation by pipeline transport through the territory of the country.
Comments
comments