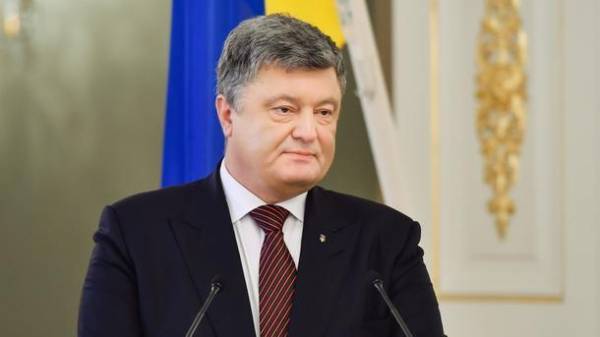 President Petro Poroshenko has welcomed the delegation of NATO with its Secretary General Jens Stoltenberg, who arrived in Ukraine. He said this during the opening speech at the meeting of the Commission Ukraine-NATO.
"I am delighted to welcome the delegation of the NATO. In September 2015, the year we held a historic first meeting of the Council of national defense and security of Ukraine with participation of the NATO Secretary General, That demonstrate new approaches of Ukraine and NATO to cooperate in security matters. Today's visit with the North Atlantic Council is also deeply symbolic. And not only because it occurs in 20-th anniversary of the signing of the Charter on a distinctive partnership between Ukraine and NATO. For 20 years the special partnership we have come a long saturated with important events, significant achievements and rich at the same time significant challenges in the way. Today we warmly welcome representatives of 29 countries-members of the Alliance", – said Poroshenko.
The head of state noted the importance of visits of representatives of key countries and Western institutions.
"Yet it is symbolic because throughout the several days in Ukraine there are representatives of all key countries and institutions that are responsible for the security of the entire democratic world. Yesterday immediately after the completion of the summit Big Twenty, came to us Secretary of State United States of America, Rex Tillerson. Yesterday also took place the visit of the UN Secretary General, antónio Guterres. After today's crucial visit of the delegation of the North Atlantic Council in two days in Ukraine the summit Ukraine-EU is also deeply symbolic, as it will be the first summit after the ratification of the Association Agreement between Ukraine and the European Union.", the President emphasized.
He added that the issue of ensuring European and world security just can't discuss and be successfully resolved without direct and immediate participation of Ukraine.
"That is why relations between Ukraine and NATO is extremely important today", – concluded the head of state.
Comments
comments