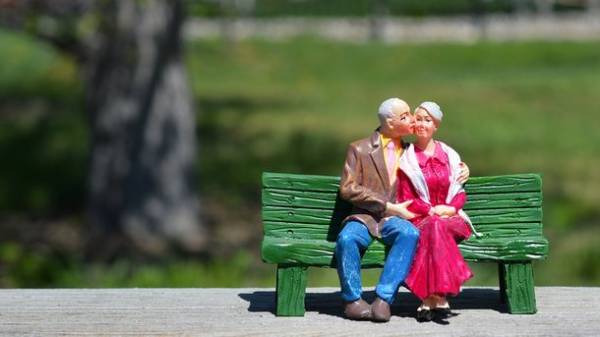 In Ukraine in the framework of the pension reform propose to gradually increase the required for retirement period to 35 years. So, in 2018 to retire at 60, you need to have at least 25 years of service, and from next year this indicator will increase on 12 months annually. In an interview with the website "Today" senior researcher of the Institute of demography and social studies Lydia Tkachenko has told, who can physically not be able to retire at 60.
"Higher education is at least four years of study, and if with master's degree plus a year or two. Further studies, any internships, and generally breaks associated with the change, they are the place to be. It turns out, people physically will not have time 60 years to earn 35 years of experience. "Corridor" retirement age and it is designed. So many were not "first", but at least the "second" door, and push the actual age of retirement. But for students is correct to make more loyal to the rules of seniority. Now, many students work part time, particularly at the undergraduate level. This is not even with the fact that families do not have money, it is the objective need of the labour market: young enough, able-bodied population is reduced", – the expert believes.
By the way, Ukraine has offered to enter the 12 grade in schools. The result vypuskniki schools "will age" to 18 or 19. It can also affect your ability to accumulate 35 years of experience.
At the same time, academic notes: some countries have a requirement of 40 years for a full pension.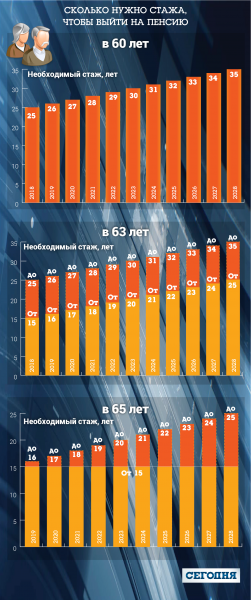 In Ukraine those who do not have time to earn the necessary experience to 60 years, will retire at 63 or 65 years. As stated in the presentation of the government, in 2028-m on time to go out on a "deserved rest", only 55% of 60-year-old Ukrainian.
Comments
comments