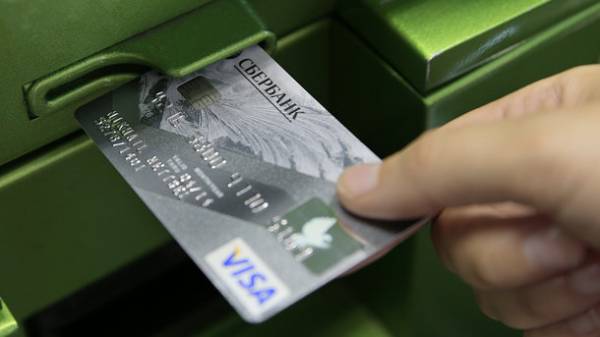 Sberbank of Russia in Ukraine established temporary limits on credit cards of individuals. About it reports a press-service of the Bank.
"We inform about temporary suspension of debit transactions on credit cards for individuals. in the presence of the card debt, the credit limit was set at the level of current debt. Repayment of debt is carried out in standard mode", – reported in a financial institution.
At the moment credit card of Sberbank available to replenish.
To unlock the transactions on cards of the savings Bank promises to inform additionally.
Yesterday, Sberbank kept a limit on cash withdrawals at the Bank restrictions called temporary and explained the violation of the schedules of collection of branches and ATMs branch network. This morning, the Bank tightened its limits. Earlier in Kiev and the Dnieper activists blockaded the offices of Sberbank of Russia. Discontent led to the decision of the savings Bank working with customers "citizenship" of the so-called "DNR" and "LNR".
Sberbank of Russia in Ukraine is as "a daughter" the Russian financial institutions, but operates under the legislation of Ukraine.
Against the banks with Russian state capital Ukraine imposed sanctions.
Comments
comments