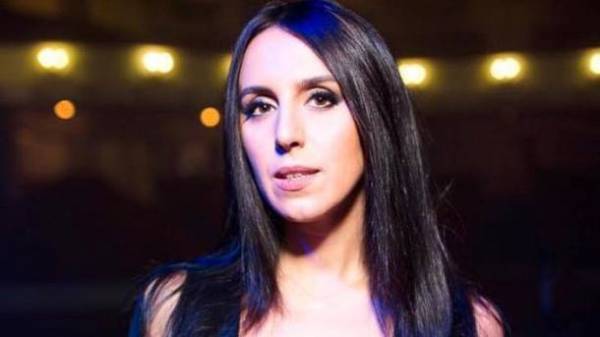 Ukrainian artist Jamal thinks is right not to let those in Ukraine of Russian artists that have previously violated the Ukrainian law, illegally visiting the occupied Crimea. She told about it at the presentation of the documentary "Wrestling Jamala", UNIAN reports.
So, commenting on the bill, which is planned to ban performances of Russian and Ukrainian artists, she said that not all Russian artists to equate the violators.
"It seems to me that there is not very sharply to separate this. We can't be against all Russians and to look at all at one angle of view. Yes, there is a law (I don't know how it sounds correctly) about the illegal crossing admingranitsy the Crimea, with the result that this person then won't let on the territory of Ukraine. It is clear that this intersection is wrong and violates the law. We know that many players from non-compliance with the law do not have the opportunity to speak here. I believe that this is correct, though someone can my do not like this position. That's right, when you live according to the law," said Jamal.
She added that "I would like to see in the Ukraine of Russian artists, but only those who share the position of the Ukrainian people."
As reported, the Verkhovna Rada introduced the bill which assumes restriction or prohibition of the tour for Ukrainian and Russian artists on the territory of Ukraine, Russia and the occupied territories.
Comments
comments