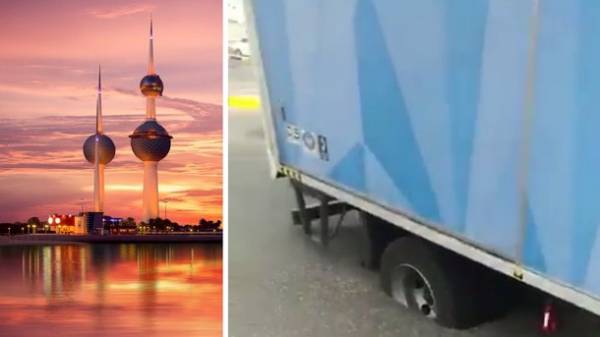 In Kuwait, the temperature rose to 49 degrees Celsius. Due to the high heat one of the trucks rear wheel fell into a melted heat the asphalt, according to Al Arabiya.
It is noted that due to the extreme heat, authorities have allowed to extend the evening prayer for the dead until September. The same applies to burial. Some people complain that they can not attend the funeral in the afternoon in the heat.
As reported recently in Antalya was beaten centennial temperature record. The temperature of the air in the popular Turkish resort rose to 45.4 degrees.
Recall that abnormal heat in the capital of Bulgaria killed five people.
Comments
comments