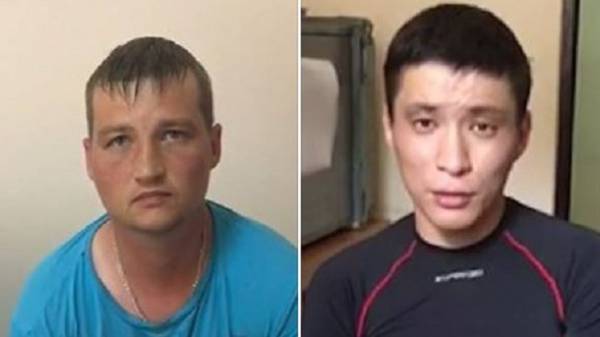 The court sentenced two detained in the Kherson oblast of troops of the FSB of Russia to 15 days of administrative arrest and fines for 320 UAH.
An adequate record of the court rulings against the detainees No. 657/1368/17, No. 657/1369/17 published in the Unified state Register of court decisions of Ukraine, writes InformNapalm.
The decision of the court and the first and the second representative of the Federal security service of Russia (full name in court decisions are not disclosed) awarded to 15 days and a fine in the amount of UAH 320. In this case the Protocol indicates that all the confiscated items will be returned to them.
"Resolution Kalanchak district court of the Kherson area look sloppy and contain a lot of inaccuracies. Perhaps the court deliberately introduced to reduce the sentence," write the authors.
In particular, incorrect part number, which are arrested. In addition, according to the court, they were detained at 11:00 on 30 June on the coast of the Small Braids six kilometers from the village of Oleksandrivka, Kherson region, whereas previously, the state border service announced the arrest by the FSB at 00:30.
As you know, on the night of 30 June 2017 the Kherson border detachment together with the military personnel of VS of Ukraine in the Kherson area detained two unknown without documents and subsequently established that the detainees are soldiers of the border service of FSB of the Russian Federation.
It was reported that during his detention both have no weapons and the resistance they had. However, the soldiers of the 56 separate motorized infantry brigade, on the night of June 30, detained two employees of the FSB said that the detention was with the use of techniques of unarmed combat.
Later, the border service of FSB of the Russian Federation sent an appeal to the Ukrainian side, which asked for information about two Russian soldiers lost in Ukraine.
Ukrainian border guards have regarded it as proof that the detainees are soldiers of the Russian Federation.
Kalanchackiy the court arrested the detainees border guards of the Russian FSB for 15 days.
Comments
comments