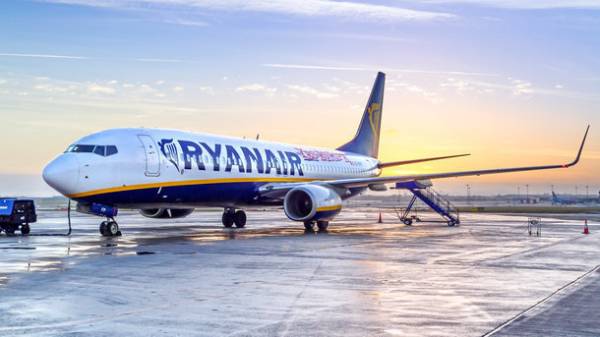 Boryspil international airport has signed a cooperation agreement with the airline Ryanair. About this on his page in Facebook wrote Director General of the airport Borispol Paul Ryabikin.
Key contributor to the formation of this contract Ryabikin called reducing the cost of the fee for a passenger service.
"It took us less than two weeks since the reduction of the cost base fee for passenger services (change in the order of the Ministry of infrastructure), which was the main limiting financial factor. The agreement has been approved by all services of the airport, and, very importantly, the external auditors, who endorse all weekend financial documents and contracts," – said in the message.
Ryabikin also noted that not all desires Ryanair have been met in the contract.
"In particular in the direction of Kiev-London discount 80% not available as this is the direction for Boryspil airport it is not new," – said in the message.
As reported, on 15 March the largest low-cost European airline Ryanair announced the opening of 30 October 2017 11 flights from Kiev and Lviv. Then, after high demand from the Ukrainians on flights, the airline announced the postponement of the launch of certain services, in particular, from Lviv to Berlin in September 2017. Then the airline said that from Kiev, the carrier will fly from the airport "Borispol" in future, considering also the international airport "Kiev" (Juliani).
Later, the chief of the airport "Borispol" Pavel Ryabikin said that has not yet signed a cooperation agreement with Ryanair, and considers it appropriate to serve low-cost airlines at the international airport "Antonov", located near the City, not the airport "Borispol".
May 11 Ryabikin said that the airport "Borispol" expects to sign an agreement with the largest European low-cost airline Ryanair after 5 July 2017.
Comments
comments