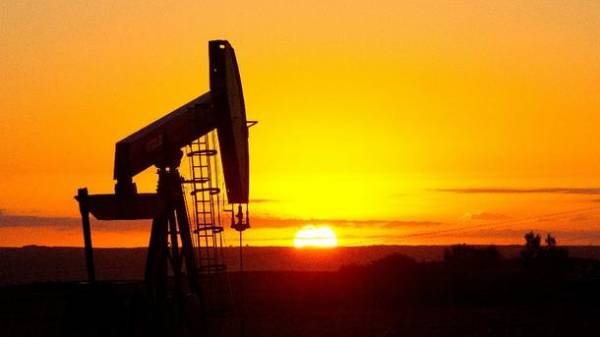 World oil prices fall Wednesday morning amid geopolitical tensions around North Korea, investors also expect data on oil reserves for the week in the United States, according to the auction.
As of 8:00 a.m. the cost of the September futures for North sea petroleum mix of mark Brent dropped to 49.55 USD per barrel. The price of August futures for WTI crude oil dropped to 46.98 USD per barrel.
Oil, as analysts explain, refers to the risky assets, so the demand for it falls in the event of any instability in the world. Now a factor of instability was made by another rocket launch in North Korea – on Tuesday, North Korea tested an Intercontinental ballistic missile "And 14", which landed in the sea of Japan 300 km from the coast of Japan. In Pyongyang, the missile was declared successful. The governments of Japan and South Korea condemned a new missile test, the DPRK, describing it as a violation of UN security Council resolutions. The President of the United States Donald trump expressed hope that South Korea and Japan will not continue to tolerate the test of Pyongyang, and China will take tough measures.
The oil market participants also expect the statistics on oil reserves in the United States, which will be published on Thursday. Analysts predict a decline in reserves by 0.56%, or $ 2,833 million barrels to 506,367 million barrels.
As reported by the US Department of energy, last week commercial oil reserves in the United States (excluding strategic reserves) for the week ended June 23 rose by 0.1 million barrels, or less than 0.1% to 509,2 million barrels.
Comments
comments