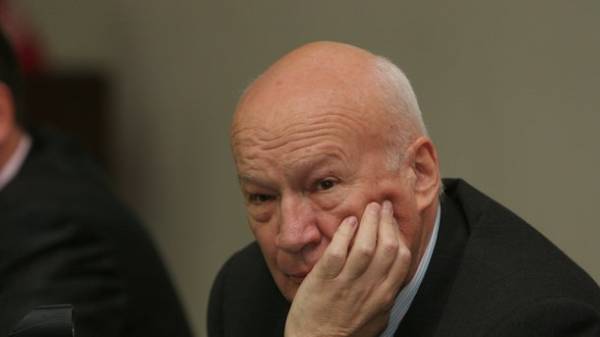 Ukraine after many years finally managed to break free from the Russian shackles and to determine its vector of development. But now it is important to understand exactly where we aim. This was at the international forum "the Dawn of Europe: the historical pattern of civilizational choice," said the Director of the National Institute for strategic studies (NISS) Vladimir Gorbulin.
"Finally, we clearly understand that any other way than the European, for the development of independent Ukraine simply does not exist. But the European way must not become for us just another illusion and another mutual disappointment. In order to avoid this, we need today in the beginning of this journey very clearly and in detail to understand what the world around us and where he is going, what is modern Europe and what is modern Ukraine, how can we be helpful to each other what we want and what our strategic prerogatives", he said.
According to experts, it is necessary to focus not only on the looming threats, but also on the opportunities offered to us.
"We have to understand what has changed in the world, and that remains unchanged. The time will come when the incredible becomes apparent. We are witnessing the fact that the UK comes out of a United Europe, and Turkey holds a referendum about the membership in the European Union, that Communist China is the main driving force of global economic liberalization, and the US move to a policy of isolation and trade isolationism," said said.
At the same time, said the Director of NISS, the UN security Council by the sequential actions of Russia turned into a discussion club. European ultra-left unite with the right-wing in their support for Putin and a joint hatred of European integration.
"Several years ago, it could seem fantastic, but the world has long gone beyond the boundaries of traditional understanding," he concluded.
Comments
comments