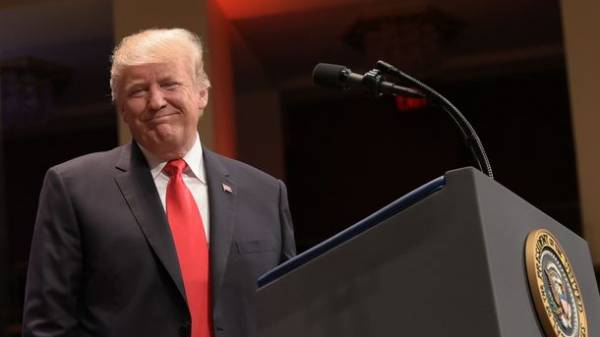 The US President's visit to Poland of the Polish Pro-government press has already compared with the historic visit to West Berlin to John f Kennedy in 1963, but a trip to trump in Warsaw this week have raised concerns over the strategy of the American President that threatens not to unite, but to divide Europe. It is reported by The Guardian, reports "Ukrainian truth".
Trump should arrive in Poland on Wednesday evening and make a speech in Warsaw on Thursday.
He will also participate in the meeting of "Initiatives of the three seas" before you go to the G20 summit in Hamburg.
"But in Brussels and other European capitals there is a concern about the fact that the visit trump will be considered as the approval of the government, repeatedly had disagreements with the EU institutions because of the attacks on independent democratic institutions and refusing to accept migrants quota agreed by the previous Pro-European government", – reports the edition.
The leader of the socialist bloc in the European Parliament, the Italian Deputy Gianni Pitella said: "Over the few months of his presidency, trump already threatened the Paris agreement on climate change, endangered relations between the EU, USA and NATO, and now he risks to hurt the already very sensitive situation in Poland and Eastern Europe."
As you know, the President of the United States Donald trump will visit Poland on the eve of the G20 summit in Germany, which will be held on 7-8 July in Hamburg.
Comments
comments