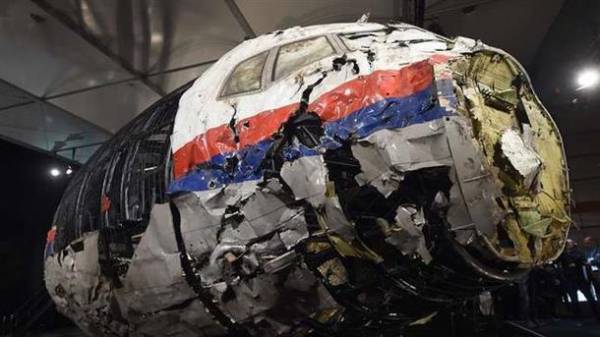 Suspects in the collapse of the Malaysian "Boeing" MH17 will be tried in the Netherlands by local laws. This is stated in the statement of the government of this country.
Dutch authorities say that the decision on the venue of the trial was jointly adopted by the countries of the International investigation team, the Netherlands, Ukraine, Belgium, Malaysia and Australia.
It is noted that the Dutch legal system has an excellent international reputation.
In turn, Prime Minister of the Netherlands mark Rutte wrote in Facebook that the investigation of the downed aircraft is a long term objective, but progress is being made.
"Today the Dutch government announced the decision that the criminal proceedings in the case of the downed Malaysian airlines plane flight MH-17 will be implemented in the national jurisdictions of the Netherlands. Ukraine will actively support and provide assistance to the Netherlands for the speedy punishment of the guilty," said Dutch Prime Minister.
We will remind that"Boeing-777″ Malaysia Airlines, carrying out flight MH-17 Amsterdam (Netherlands) – Kuala Lumpur (Malaysia) was shot down in the skies over the Donetsk region on 17 July 2014. On its Board there were 298 people, they all died.
Created an international joint investigation team, composed of prosecutors and representatives of other law enforcement agencies of Ukraine, the Netherlands, Belgium, Australia and Malaysia, as well as representatives of Eurojust, on 28 September 2016 in the Netherlands presented the results of a criminal investigation of the causes of the disaster.
"Group JIT came to the conclusion that the airliner flight MH17 was shot down by a missile 9M38 series that started with self-propelled fire installation BUK-TELAR with agricultural fields near the village of Pervomayskaya. This district at that time was under the control of Pro-Russian separatists. Further, from the investigation it follows that self-propelled fire installation BUK-TELAR delivered to Ukraine from the Russian Federation and, after it was used for attack on airliner flight MH17 was again returned to the territory of the Russian Federation", – stated in the document.
In mid-November of 2016, the Minister of transport Malaysia LIOU Tiong Lai said he has identified the names of 100 suspects involved in the tragedy with "Boeing" and they will be named before the start of 2018.
Comments
comments