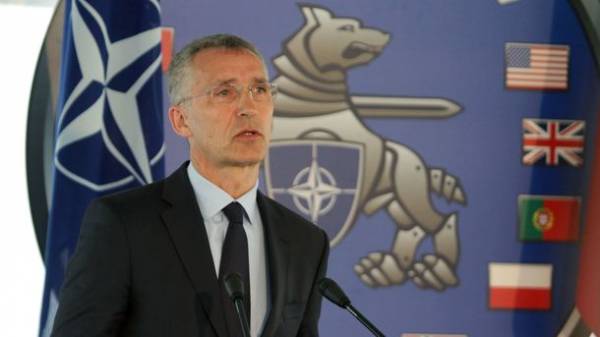 NATO Secretary General Jens Stoltenberg on behalf of the North Atlantic Treaty Organization thanked Ukraine for its participation in the mission in Afghanistan.
He said this on Thursday in Brussels at a press conference after the meeting of defense Ministers of member countries of the Alliance.
"We are grateful to Ukraine which is a country that for a long period of time contributes to the mission in Afghanistan. I met several times with Minister Poltorak (Stepan Poltorak, Minister of defense of Ukraine) and expressed to him our gratitude," said Stoltenberg.
He also said that Poltorak took part in the meeting of Ministers on the mission in Afghanistan, which was held today in the framework of the meeting. "He reiterated strong support for Ukraine's Afghanistan mission "Resolute support". We are grateful for this", – said the NATO Secretary General.
However, Stoltenberg did not detail what further contribution to the mission in connection with the plans of the Alliance to increase its presence there. "We are now in the middle of the fourth conference (to discuss specific questions regarding contributions to the mission of the participating countries). I can't talk about specific numbers. We will be more specific as to the exact level units from different countries and the total number later. But what I can say is that NATO will remain in Afghanistan, and we will increase our presence," he said.
Comments
comments