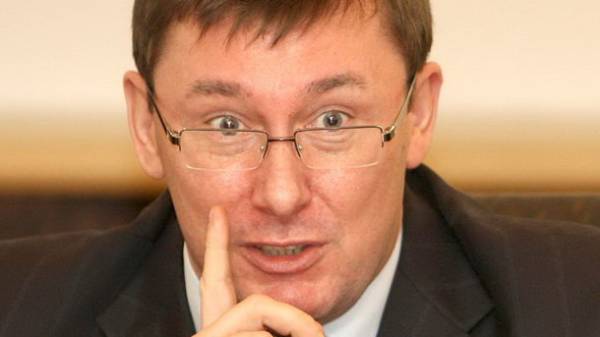 The Prosecutor General of Ukraine Yuriy Lutsenko predicts that the investigation of the shootings on the Maidan will be completed before the end of this year.
He told about it in interview "Radio Freedom".
"A team of prosecutors and investigators tells me about readiness in the fourth quarter of this year to finish the investigation of the shootings on the Maidan. Tragic pages 18, 19, 20, 21-now find their legal assessment in the revised suspicion. It has been done. And the next steps in the examination and indictment. Until the fourth quarter we will do that, probably the most important to restore justice in our country decision", – said Lutsenko.
It is noted that in February 2016, the court joined the criminal proceedings against former employees of special division "Berkut" Alexander marinchenko, Sergei and Oleg Temtory Janiszewski, accused in the shooting of 48 activists of the Euromaidan, with the proceedings against Sergey Zinchenko and Paul Abroskin, who were accused of killing 39 protesters on 20 February 2014, on Institutskaya street.
In may 2016 Sviatoshynskyi court began its consideration of the merits of the case against five former Berkut officers. They are charged with abuse of power, unlawful use of a weapon, homicide and causing bodily harm Maidan activists. The former fighters of special forces "Berkut" did not plead guilty on any of the items.
All, as reported by the Prosecutor General's office of Ukraine Janis Simon, was able to identify 25 of police officers who were shot on Institutska. 20 of them right now.
According to the Prosecutor General, during the Euromaidan suffered 2.5 thousand people, 104 of them died. In the future, the fallen protesters became known as the Heavenly hundred.
According to the Ministry of internal Affairs from 18 February to 2 March 2014 in the performance of official duties in the center of Kiev, was killed and 17 security forces.
Comments
comments