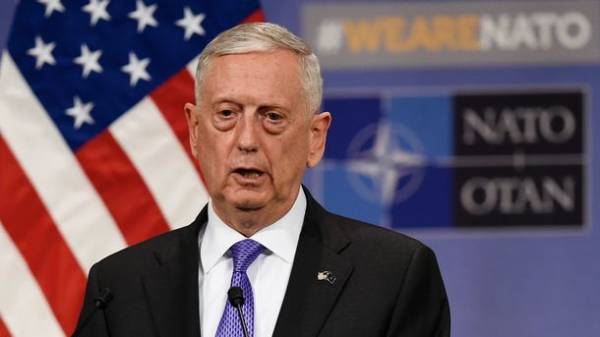 Pentagon chief James Mattis said on strengthening the nuclear deterrent of NATO. He said this after a meeting of defense Ministers of the Alliance, reports TASS.
According to him, NATO's decision to strengthen its military potential "affects all areas, from cybersecurity to nuclear deterrence." At the meeting it was decided that further expansion of the military capabilities of the Alliance in the framework of increasing defense budgets of its member States.
On 27 June the Chairman of the military Committee of the Alliance General Petr Pavel said that NATO was faced with the desire of Russia to increase its military capacity "on virtually every level." According to him, the threat assessment is based on two elements — the possibility and intention. Thus, when talking about the possibilities, the "no doubt" that Russia is developing its capacity in both conventional and nuclear components of weapons. In Moscow said that spreading the message about the growing military power of Russia, NATO is trying to influence the political and economic situation in Europe.
Russian President Vladimir Putin earlier said that Moscow will give an adequate response to the actions of NATO to maintain a strategic balance, while spending less money is not at the expense of efficiency. "It would mean nothing like another round of arms race. In this case, our response will be much cheaper," — said Putin. According to him, attempts to destabilize the nuclear balance in the world.are the "big mistake".
Comments
comments