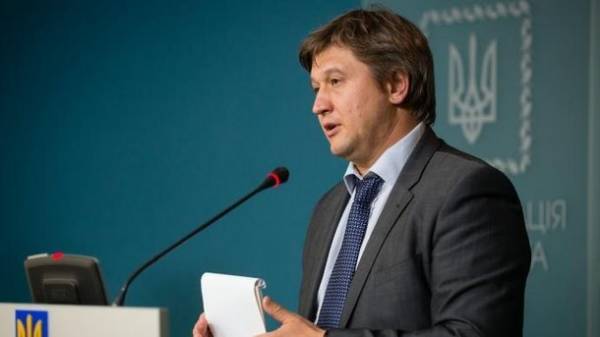 The largest in Ukraine's history, the cyber attack violated the submission of tax reports, and the Ministry of Finance is considering the options out of this situation unsettled the Tax code, said the Finance Minister Oleksandr danylyuk.
"Now I think, as the Ministry of Finance can help resolve the situation. But, in any case, this is force majeure, so we have to meet", – he told on air "24 channel".
Danyluk said that the number of taxpayers managed to register tax invoices to failures in the operation of the State fiscal service (SFS) that occurred after the cyber-attack on 27 June, and these invoices will be posted after the system restore, whereas the main problem with those kind of statements are not yet filed.
The Finance Minister said that while the damage from cyber-attacks are not counted, adding that the Finance Ministry was not injured.
"Have not considered the consequences. Focusareas on solving problems," he said, adding that the cyber attack also affected the work of the customs.
Earlier Tuesday, the GFS has said the return to standard operation of its information resources and offered to use the services of "Electronic office taxpayers" reporting for delivery in the conditions where the use of other programs reporting blocked or risk.
"Registration of tax invoices is, 29 and 30. We analyze statistics. Businesses whose computers are infected with a virus, we recommend you to write applications in postal and telecommunications to organize problems and appeals, if necessary, on the state level to make a decision", – said the Agency "Interfax-Ukraine" the speaker of the GFS Natalia Nepryakhina.
According to her, as of today, the reason to renew the registration of tax invoices is missing.
Comments
comments