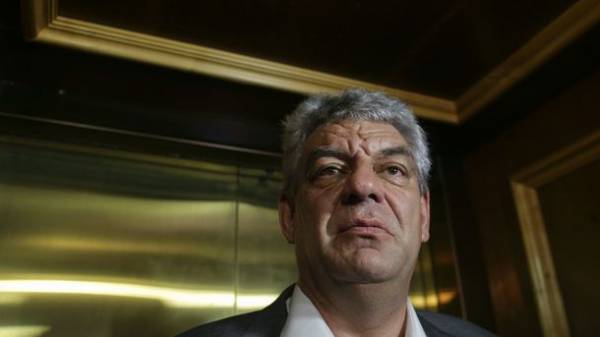 Romanian President Klaus Iohannis approved the candidacy of the former Minister of economy Mihai Tudose for the post of Prime Minister. Earlier on Monday, his candidacy was proposed by the ruling coalition of the social Democrats, writes Radio Liberty.
We will remind, on June 21, the Romanian Parliament voted for the censure motion Sorin Grindeanu.
Social Democrat Sorin Grindeanu held the post of Prime Minister from January 2017.
Representatives of the coalition accused him of delaying the implementation of economic reforms. But Grindeanu refused to resign, stating that the Chairman of the PSD Liviu Dragnea wants to take the Premiership.
Earlier Dragna could not take the post of Prime Minister, because in April 2016, he was sentenced to two years imprisonment, suspended for rigging the votes in a referendum in 2012.
Comments
comments