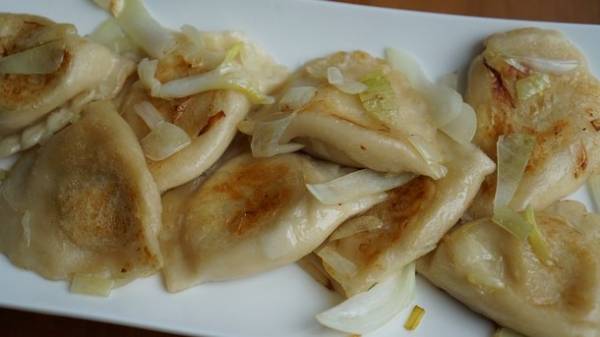 Association of suppliers of retail chains amounted to "Index dumplings" by calculating the cost of ingredients for the traditional Ukrainian dishes – dumplings with potatoes. It turned out that less than a year the dumplings have risen by 55%.
"In April we identified the index of the Ukrainian dumplings with potatoes and sour cream, which cost us on September 30, 2016 – 19.8 UAH, and on March 30, 2017 – 24,9 UAH. That is 6 months dish has risen more than 5 UAH or 26%.After 2.5 months we have again calculated the index of dumplings with potatoes, having taken into account the prices as of June 20, 2017. So, as of 20 June 2017, average prices for social foodstuffs was as follows: potatoes cost of 12.2 UAH per kilogram, flour – 9.5 UAH per kg, sour cream – 44 UAH per kilogram"", – says the head of the Association Alexey Doroshenko.
Thus, the Ukrainian vareniki with potato and sour cream as at 30 March 2017 cost of 24.9 UAH, and on June 20, 2017 – UAH 30,7 already. 2.5 months vareniki with potato and sour cream went up by 5.8 UAH or 23%.
"If you compare with prices at 30 September 2016, it is better not to compare, as the cost of this dish for 8.5 months increased by almost UAH 11, or 55%," – said Doroshenko.
We will remind, Ukrainians are shocked space the prices of vegetables of a new crop — the end of June, and prices on potatoes, cabbage, root vegetables going through the roof, closer to 20 UAH per kilo of cabbage or carrots. This is 5-6 times more expensive than it was a year ago.
Comments
comments