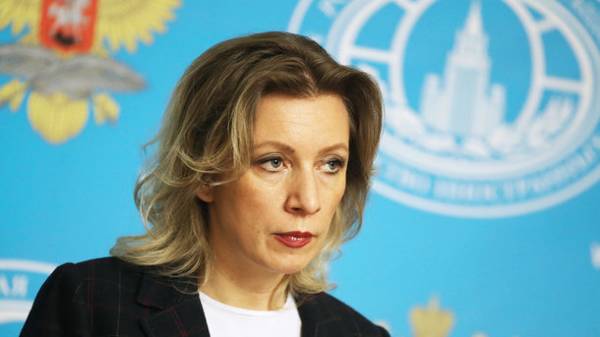 The speaker of the foreign Ministry of Russia Maria Zakharova, the radio station "Moscow speaking" commented on the message the former U.S. Ambassador to Russia Michael McFaul about the possible resignation of the Russian Ambassador in Washington Sergei Kislyak.
Recall, McFaul announced that he will soon leave his post, the Russian Ambassador in Washington Sergey Kislyak.
"Such statements − phantom pain McFaul by a failed diplomatic career," − said Zakharov.
She stressed that the rotation of Russian ambassadors are the responsibility of the President of Russia, but not "a retired us official".
McFaul was Ambassador in Moscow in the period from 2012 to 2014. Now the entry to Russia is forbidden it with the phrase "deliberate damage to relations between Moscow and Washington". Zakharova noted that over the years the post of Ambassador in Moscow, McFaul has shown an "absolute professional impropriety".
Note, the Russian Ambassador in Washington was investigating the influence of Russia on elections in the United States.
Earlier it was reported that the son-in-law and Advisor to the President of the United States Jared Kushner hid at least three contact Kislyak. And ex-FBI Director James Comey on closed hearings in the Senate reported on three meetings of the acting U.S. attorney General Jeff and Roman sessions and the Ambassador of the Russian Federation.
Comments
comments