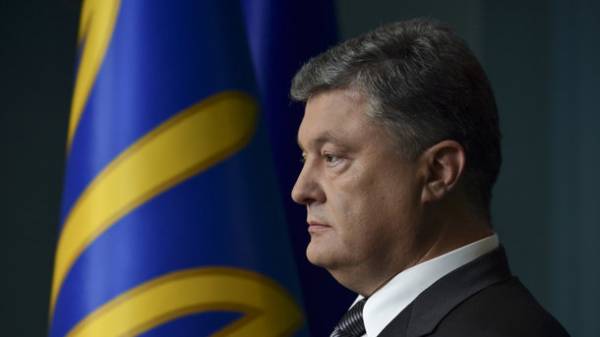 President Petro Poroshenko told Ukrainian TV channels on Sunday said that he is very pleased with the results of his visit to the US.
"This visit can be called historical, not only because it is the first visit and acquaintance with the new President, trump this visit was strategically important on the eve of the meeting a Big 20-Ki in Strasbourg", – said the President.
According to the Ukrainian leader, during the visit, meetings were held with all key players of administration of the American President for the first time so well organized meetings in such a short time.
Poroshenko noted that the American side was provided with photo, video evidence of aggression of the Russian side in Eastern Ukraine.
According to the President, it is not just the Senate support, and the support of the Executive branch.
"And I am very pleased with the results of this visit. We don't compete (with Putin), who first meet (with trump). It's about the fact that our partners in America had a clear argument, and we provided it.It is no coincidence that during the stay of the Ukrainian delegation continued the old sanctions against Russia and applied new. Very important sanctions to the Nord stream USA showed us full support," – summed Poroshenko.
Recall, June 20, Washington imposed new sanctions against Russian natural and legal personsinvolved in the illegal annexation of Crimea and war in Donbas.
Comments
comments