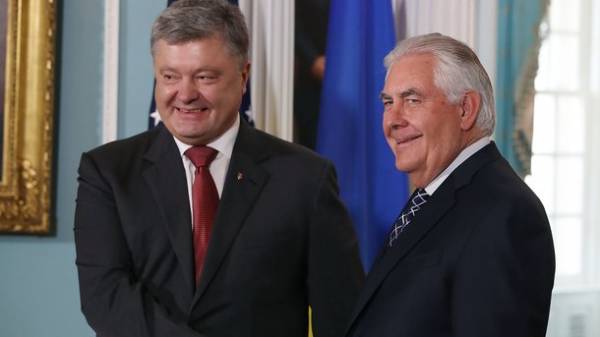 The President of Ukraine Petro Poroshenko said that the state Secretary of USA Rex Tillerson (Rex Tillerson Wayne) will visit Ukraine in July this year.
"We expect in July visit of US Secretary of state Tillerson in Kiev, where he also will continue our work in Washington," said Poroshenko in an interview to Ukrainian TV channels shown on Sunday evening.
The Ukrainian head of state noted that soon planned an important international negotiations, in particular the visit of President of Ukraine in France on June 26, and visit of a NATO Secretary General to Kyiv in July of this year.
Comments
comments