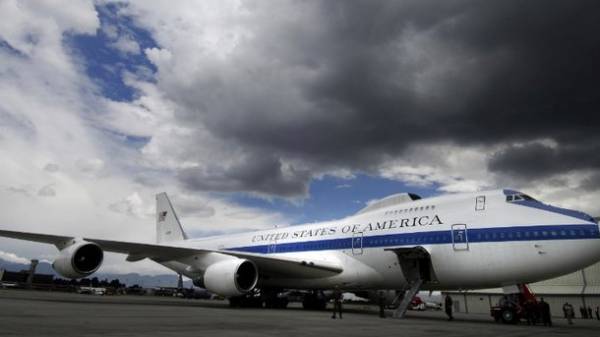 In the United States in Nebraska, ten aircraft of the US air force was damaged by a tornado injured including two so-called "doomsday plane" E-4B. This was stated by the representative of the United States air force, CNN reports.
According to the military, the incident occurred last week, June 16, but it has become known only on Saturday, June 24. However, as noted by the representative of the military, the damage will not prevent the E-4B to perform its mission in the event of destruction of ground control points.
The tornado also damaged and with eight reconnaissance aircraft RC-135. In addition, the wind knocked down trees and damaged buildings based on the U.S. air force.
As told in the United States air force, aircraft "judgment day" is one of the main command centers for the President, defence Minister and chiefs of staff of the United States.
E-4B is protected from electromagnetic waves and is equipped with modern systems and means of communication. These planes are prepared for when the ground control structures will not be able to carry out their functions.
These planes are also protected from the effects of a nuclear explosion, and on Board can be over a hundred people. One of the four "doomsday planes" are always ready to fly and can climb within a few minutes.
Comments
comments