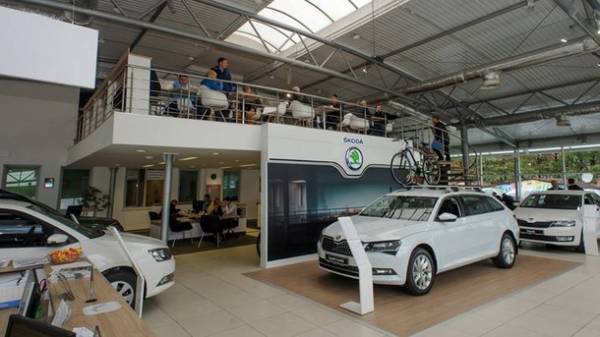 More recently, many Ukrainians buy cars not only for transportation but also to save it from inflation on money — what to expect from tomorrow, then no one knew. But over time it became unprofitable, the more that banks due to the lack of available funds curtailed lending programs. Today the situation is changing: more and more Ukrainians are again interested in acquiring a car loan, and financial institutions have begun to awaken from the "range" of stagnation. Now banks not only offer loans but also to develop various interesting programs and proposals for clients.
"Today" has learned, who comes to buy a car loan offered by banks and how beneficial such a purchase to their customers.
THE INTEREST HAS GROWN, MORE PROGRAMS
Clients seeking to improve their standard of living due to lending, appear active. About the growing number of visitors and they say the car dealers, and banks. Each highlights the benefits of such cooperation.
"If you came to autofocus — you do not have to go, says credit expert of the car dealership "Praga Avto" Alain Buleska. Here you pick up the car, determined by its features and performance, the employee tells in detail about how much will be the payments and overpayment. We the customer submits documents required in the partnership programs: the passport, the INN, and income certificate from the work place or the Declaration of the entrepreneur." When the financial institution comes a positive response (typically, a review takes 5-7 days), the buyer can go on your car.
In the salons say that positive decisions are more failures — at least. Banks such statistics explain the fact that the loans were more appealing to the responsible clients with good credit histories. "Deny only those who have a low income or had credit problems in the past — say in the "OTP Bank". — To offer a decent client any loan product, we are constantly in search of opportunities, both internal and to a greater extent affiliate. When non-partner rates on loans, which depend directly on Bank deposits, still remain quite high, we try to simplify, accelerate and make more loyal credit conditions". About his collaboration with car dealers say "credit Agricole Bank", "Kredo Bank", "Ukrgasbank", "Globus". Plans to grant loans for car purchase also UKRSIBBANK BNP Paribas Group.
WITHOUT THE "BELLS AND WHISTLES"
Revived mainly buying a car in the medium price segment — from 350 to 400 thousand UAH. "Motorists are also trying not to spend money on something without which you can do. In a base complete set has everything you need, and only if the buyer wants to customize his car, then ordered additional xenon or LED light, electrocrash trunk, etc." — said the consultant of the sales Department of the car dealership "Praga Avto" Kateryna Malyshko.
All-Ukrainian Association of automobile importers and dealers also note the revival of the market. "If in 2015, the country imported 56 thousand cars in 2016
65 thousand cars, this year there is a possibility that we make it to 100 thousand, — said the Director General of VAAID Oleg Nazarenko. — Start to buy more on credit, usually the middle price segment. But to a normal state when the loan was bought about 70%, we do not hold. I would say that now it is no more than 20%, the rest — in cash. The country remains enormous pent-up demand that many Ukrainians are still afraid to spend savings". Said the expert and that in dalnostroy term prices for cars have fallen slightly.
"The rise in prices could be due to the transition to standard "Euro-6″, but that didn't happen, and nothing will change. In addition, every year decreases the duty on 1,2%. Plus we are working on the abolition of the duty, excise duty on cars and petition for cancellation of VAT on the import and manufacture of electric cars. If it succeeds, prices will fall," — said Oleg Nazarenko.
THE CONSUMER HAS MATURED
If before the crisis for a car loan generally came to young people who wanted to make a quick purchase for relatively little money per month, today the portrait of the buyer has changed. "The client grew up, matured, balanced attitude to buying and understands its responsibility — said the expert on crediting of car sales. — This is a man who knows money and comply with estimated payment discipline, and sometimes even reinsures itself takes credit for a longer period than expected to pay, and pays its obligations ahead of schedule. Our partner banks today do not provide for any sanctions, which is also highly appreciated by customers." In the salons agree that it's more profitable to borrow in the partnership programs of the dealership and the Bank, any Bank, working on car loan, and qualify to buy a car through them.
"If the Bank is our partner, the annual interest rate will be more profitable for the client — from interest-free installments for a short-term credti to 15-16% per annum, which is several percentage points lower than loans — explained in the center. — Exception — if a citizen, for example, is the VIP-the client of a Bank that is not a partner, and offers the best bet. With such clients, we also work and also tell you how to buy a car will be cheaper. We offer quite a wide range: 10 models of cars in the 3-4 range".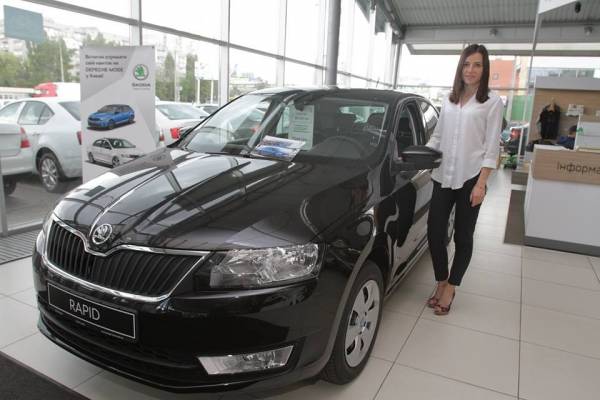 In the auto center. Talk about best options for car loan
Comments
comments