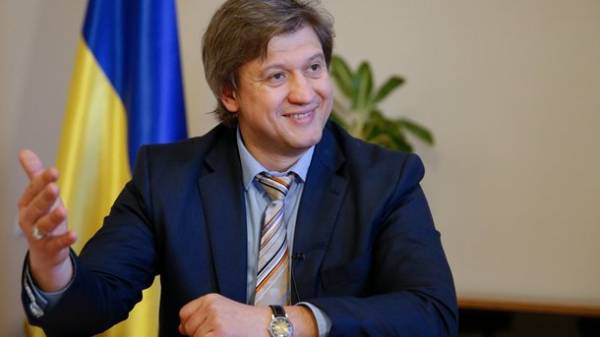 The Cabinet of Ministers of Ukraine on the basis of the findings of the independent auditor Ernst&Young (EY) took a decision on additional capitalization of PrivatBank (Kiev, Ukraine) a further 38.5 billion UAH. This was announced by Finance Minister Alexander danyluk.
"The decision the government has just adopted," – said the Minister at a briefing on Friday, June 23, at the extraordinary meeting of the Cabinet.
According to him, the process of capital increase will take place in two phases, the first of which will be issued bonds to the amount of UAH 22.5 billion.
"Monetization of these bonds is not provided, and therefore, additional capitalization of the Bank will not affect the currency market and inflation", – said the head of the Ministry of Finance.
We will remind, earlier the foreign auditors found suspicious transactions in PrivatBank.
As reported, after the nationalization of PrivatBank 19 Dec 2016 late 2016 – early 2017, the government has already capitalized it to 116.8 billion.
18 Dec 2016 the government on the proposal of the National Bank of Ukraine (NBU) and the shareholders of PrivatBank, the largest of which at that time was Igor Kolomoisky and Gennady Bogolyubov, decided on the nationalization of the largest in the Ukrainian market of financial institutions.
The state received 100% of its capital Privat capital was increased by the amount of 116.8 billion. Obligations of the ultimate beneficial owners of the Bank was contained in a letter dated December 16, 2016, but the text has not been published.
Comments
comments