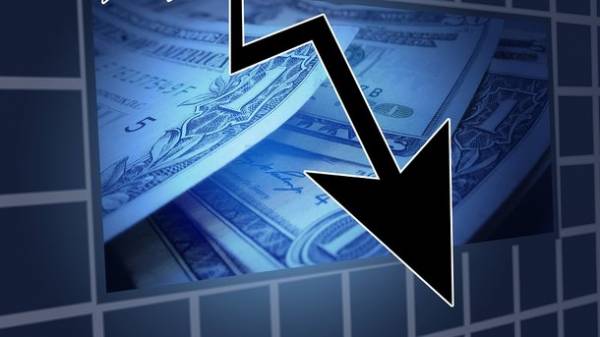 The national Bank of Ukraine (NBU) predicts a further slowdown in the economy of Ukraine in the second quarter of 2017. This is stated in the press release of the NBU, devoted to the refined indicators of the state statistics Committee on the GDP.
In NBU reported an increased risk, because of which GDP growth for the year may be lower than projected by the national Bank 1.9% in annual terms.
So, Ukraine's GDP in the first quarter of 2017 in annual terms compared with the first quarter of 2016 was 2.5 percent, while compared to the previous quarter, adjusted for seasonal factors, fell by 0.3%.
The NBU said that the actual growth rate of the economy of Ukraine in annual terms, while slightly lower estimates of the NBU, published in the Inflation report for April 2017.
In addition, the national Bank notes that one of the reasons for the slowdown in economic growth compared to the forecast is the blockade of Donbass. Blockade nekontroliruem Kiev territories of Donbass (CNT) may soon indirectly have a negative impact not only on industry but also on other sectors of the economy, warned earlier in the NBU.
As reported, Ukraine's GDP growth in the first quarter of 2017 compared to the same period in 2016 slowed to 2.4% compared to 4.8% in the fourth quarter of 2016, which coincides with the world Bank.
The Ukrainian government has built a budget-2017 forecast GDP growth of 3% with an inflation rate of 8.1%, while the national Bank of Ukraine expected GDP growth of 2.8% with an inflation rate of 9.1%.
Due to the transport blockade of NKT national Bank then lowered its economic growth forecast to 1.9%, and the government up to 1.8%, worsening still forecast inflation to 11.2%.
Comments
comments