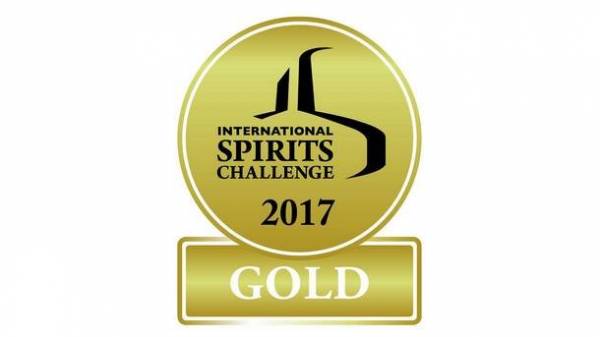 In 22 years of activity International Spirits Challenge has become one of the most authoritative and influential competitions, nominations that are highly valued in the promotion of premium spirits from around the world. More than 1,300 participants from nearly 70 countries makes the ISC a truly global competition.
The evaluation system ISC is recognized as one of the most flawless – a rigorous process of refereeing has no equal – all products are tasted blind by panels of more than 50 respected and experienced industry professionals, the indicators are weighted equally and fairly according to the conditions established by the rules of ISC. In addition to sensory data, is taken into account and the marketing component – the design and packaging of the product.
Obtaining gold in the competition is a significant achievement and underlines the exceptional quality of the product, its compliance with international standards and the expectations of the most demanding consumers.
Nemiroff recognition in the international market is the guarantee of the uniqueness of the product through the use of local ingredients – water from sources Nemirovsky, of Ukrainian grain, berries, as well as recipes, time-tested.
The company has recently updated the premium line: Premium classic vodka De Luxe and Premium berry Cranberry are positioned as the perfect ingredients for cocktails under the slogan "Life isn't just routine". Premium De Luxe — the harmony of pure taste and elegant design. Premium Cranberry, without exaggeration, is the best cranberry vodka, produced in Ukraine. The PSU is a win — win choice for professional bar or home collection, which once again proves the award of international level.
It is worth noting that in April 2017, Nemiroff Premium is recognized as the best Ukrainian vodka World Drinks Awards in London. The products of Nemiroff noted in two categories – Premium Cranberry recognized among the best taste and Premium De Luxe is among the best classic vodka.
Reference information: Nemiroff takes its historical beginning with 1872. The formal establishment of the trademark Nemiroff occurred in 1997. Today it is a leading global manufacturer of high alcohol and one of the leaders of the world market of alcohol, known in 80 countries around the world. About 40% of all exported from Ukraine vodka of Nemiroff production. The company enters in top-5 suppliers of vodka in duty free shops Duty Free in the world. The secret of success Nemiroff — long experience and unique formulation based on organic natural ingredients, which guarantee high quality of the product. This is confirmed by numerous awards at prestigious competitions around the world.
EXCESSIVE ALCOHOL CONSUMPTION IS HARMFUL TO YOUR HEALTH
Comments
comments