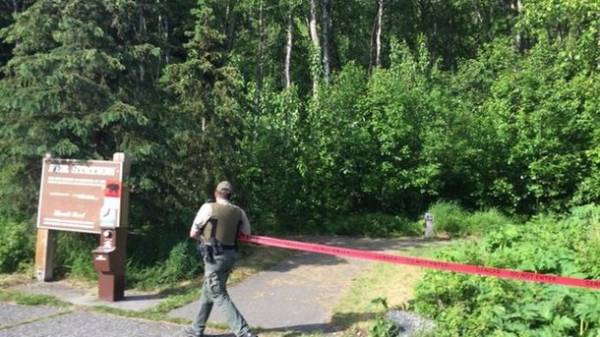 In the U.S. state of Alaska black bear killed a 16-year-old participant of the mass of the race over rough terrain. This publication reports the Alaska Dispatch News, the TV channel "112 Ukraine".
It is noted that the teenager managed to send an SMS to tell that he was being chased by a bear. His cousin gave a message to the event organizer. Runners and foresters immediately began the search for a missing runner.
The rescuers headed for the GPS coordinates sent from the phone of a teenager, and found there the body of the deceased and the bear that killed him. One of the foresters shot and wounded the animal, but he managed to escape. It keep looking.
Race Robert Spurr Memorial Hill Climb held annually on the bird ridge ridge in the national forest, the Chugach to the South of Alaska. Experienced runners have to overcome a slope of about five kilometers, the juniors are limited to half this distance.
As previously reported, in the US, the bear stole the bike and killed the militiaman.
Comments
comments